The Los Angeles Lakers roster is set for the upcoming NBA season. They added depth to their front court and back court while re-signing key players. Although it might seem like a stretch to get star players to their team, it might not be far fetched.
Here are three dream targets the Lakers should try to land and become serious contenders in the Western Conference.
Damian Lillard
Now before you think this is a bad idea, take a look at how it impacts both teams. First of all, Damian Lillard gets to go to a team that he can contend with. That is something he has been asking for since requesting a trade in July. Also, the team that he wanted to be traded to, the Heat, has made it difficult to land there and trade talks have stalled.
So, this would be the right fit for the Lakers and Lillard. He gets to play along side LeBron James who has praised Lillard since 2018. In fact, he has called Lillard a "superstar in our league," and when asked if he's underappreciated, he responded with "give me Lillard and I'll show you how appreciated he'll be." That was back when James was a Cavalier, and now that he's a Laker it would be a great opportunity to team up.
NBA NEWS & TRADE RUMORS: Damian Lillard, Portland Trail Blazers & Los Angeles Lakers Updates
As for the Blazers, they get back a great front court player in Davis. They have a great young core and can use some guidance from a former champion. Davis though has not been the healthiest player in the NBA lately. That is why it would be a great idea for the Lakers to ship him out while they can, given his monstrous contract.
Giannis Antetokounmpo
How can you say no to a trade target like Giannis Antetokounmpo. At just 28 years old, he is a champion and finals MVP, a two-time NBA MVP and seven-time All-Star. Having a player like the "Greek Freak" would be a dream for the Lakers. What they have to give away is not all so bad either.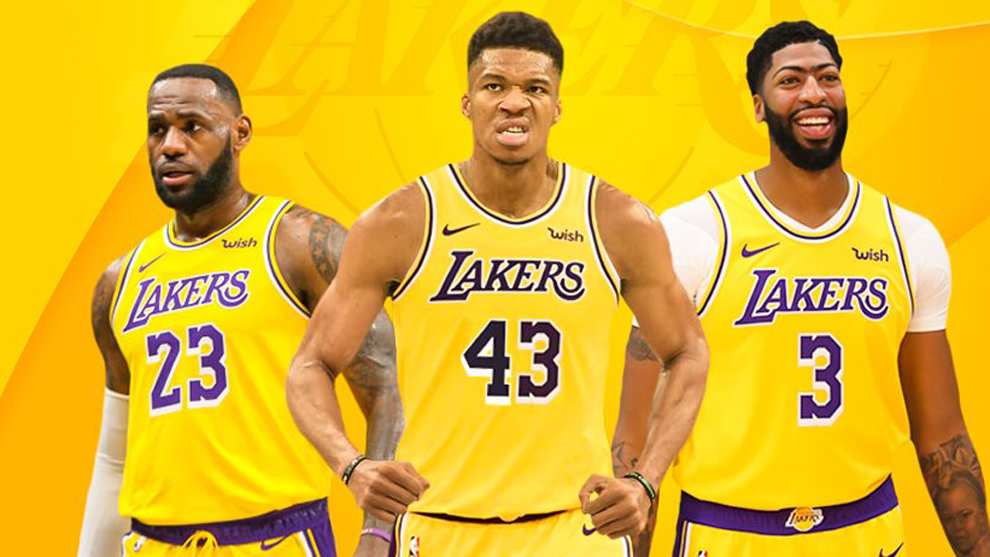 Davis as mentioned before has not become a reliable player to remain on the court. With this trade, the Lakers get back a formidable front court player. Giannis has already expressed concerns that if the Bucks can't continue to compete that he'll go to a team where he can continue to contend and have a possibility to win championships. That makes the trade scenario all the much better.
Furthermore, Giannis will be able to play with someone he has the utmost respect for. When James broke the scoring record, Giannis said "I've been your greatest fan… you set the blueprint for everybody." Now, imagine as a Lakers fan you get to see Giannis and James in the same uniform in their quest for a championship.
Jayson Tatum
Two of the most storied franchises participate in this trade idea. Now it might sound ludicrous for two rival teams to trade with one another but it can work. Jayson Tatum was a Lakers fan growing up watching Kobe Bryant. He was even upset he was passed up by the Lakers in the 2017 draft. In this trade proposal, Tatum will get to play for a team he's always dreamed of.
For the trade to work though, the Celtics would also have to throw in Al Horford which would be great for the Lakers. In return, the Celtics get Davis who can help their front court be much better. It also gives Jaylen Brown the opportunity to shine a bit more and become the focal point.
Although it might not seem like it, this trade works really well for both teams. The Lakers get a 25 year-old who is hungry to win a championship. He has fallen short of that the past few years and so playing with a LeBron led team can get him over the hump.
In each trade scenario, the Lakers get back superstar players. The matter of fact is, James is not getting any younger and taking advantage of what is left of him is important. It also does not hurt that they are giving away a player that might have passed his prime and his production level has significantly dropped.