The Golden State Warriors enter this season with a veteran core, a group of players that have been there and done that. The franchise didn't get where they had hoped in 2022-23, but that was largely down to availability issues, chemistry concerns, and an often unstable bench unit.
The Warriors' usual starting lineup — Stephen Curry, Klay Thompson, Andrew Wiggins, Draymond Green and Kevon Looney — was still the best in basketball. Each of those players showed no signs of slowing down on the floor, even if Curry and Wiggins missed significant periods of the regular season.
With a dependable veteran core in place, which players can provide the x-factor for the Golden State Warriors this season?
Heading into the season, there's expectations on the likes of Curry, Thompson, Wiggins, Green and Looney that shouldn't deviate too much in either direction. While those five playing consistently well could prove enough for the Warriors to be in championship contention, it's likely the franchise will need a major boost from another source. With that in mind, let's look at three biggest x-factors for the Warriors season.
Jonathan Kuminga
Significant team improvement often derives from major growth in individuals. From a Warrior perspective, no player has more room to room to elevate his game that third-year forward Jonathan Kuminga.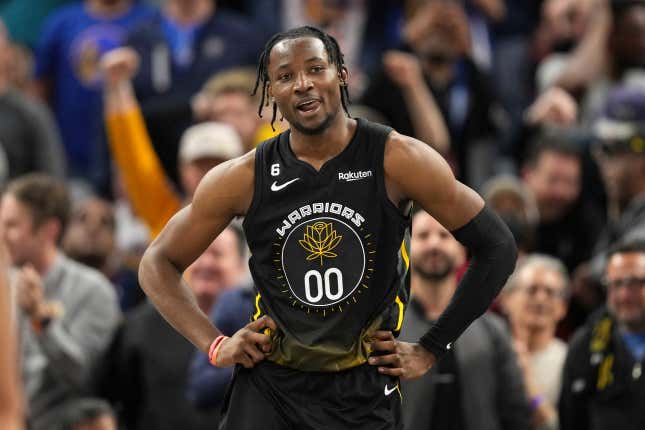 Despite entering his third season, Kuminga is still just 20-years-old and presents as a player ready to explode with the responsibility of more playing time. We already saw that at times through the middle of last season, before his omission from the playoff rotation rather quelled an otherwise exciting year.
Kuminga has talent to burn on both ends, and in many ways he provides the Warriors with unique elements only he on the roster possess. He's also very raw with the franchise having spent significant time drilling the Warrior-style of basketball into his own game.
The former seventh overall pick has the upside to become one of the most improved players in the league this season, potentially allowing Golden State to enter a new stratosphere they didn't know existed. Both he and the franchise could also become increasingly frustrated if things don't go right though, perhaps to the point where he's moved before the mid-season trade deadline.
Chris Paul
There's 18 years of data in which to gain a fairly succinct understanding of how Chris Paul plays. However, we've never seen him in this offensive style before, with this level of three-point shooting in the way of Curry and Thompson.
Everyone is ready to micro-analyze everything Paul does or doesn't do for the Warriors this season. There's optimism he could be a seamless fit — that his playmaking and mid-range threat makes the Warrior offense even more dynamic, and that his defensive nous will make up for the lack of size that will arise in various lineups.
Paul's also 38-years-old with an extensive workload and injury history behind him. There's been signs of decline over the last 18 months, and at his age the edge of the cliff could come very quickly. Ultimately, 'CP3' could be the missing piece to another championship run, or he could be a washed-up veteran point-guard who does little to improve Golden State's prospects.
Moses Moody
Moody's 2022-23 season went the other way to Kuminga — quiet for large parts of the regular season before popping his head up late to provide surprisingly impactful minutes during the playoffs.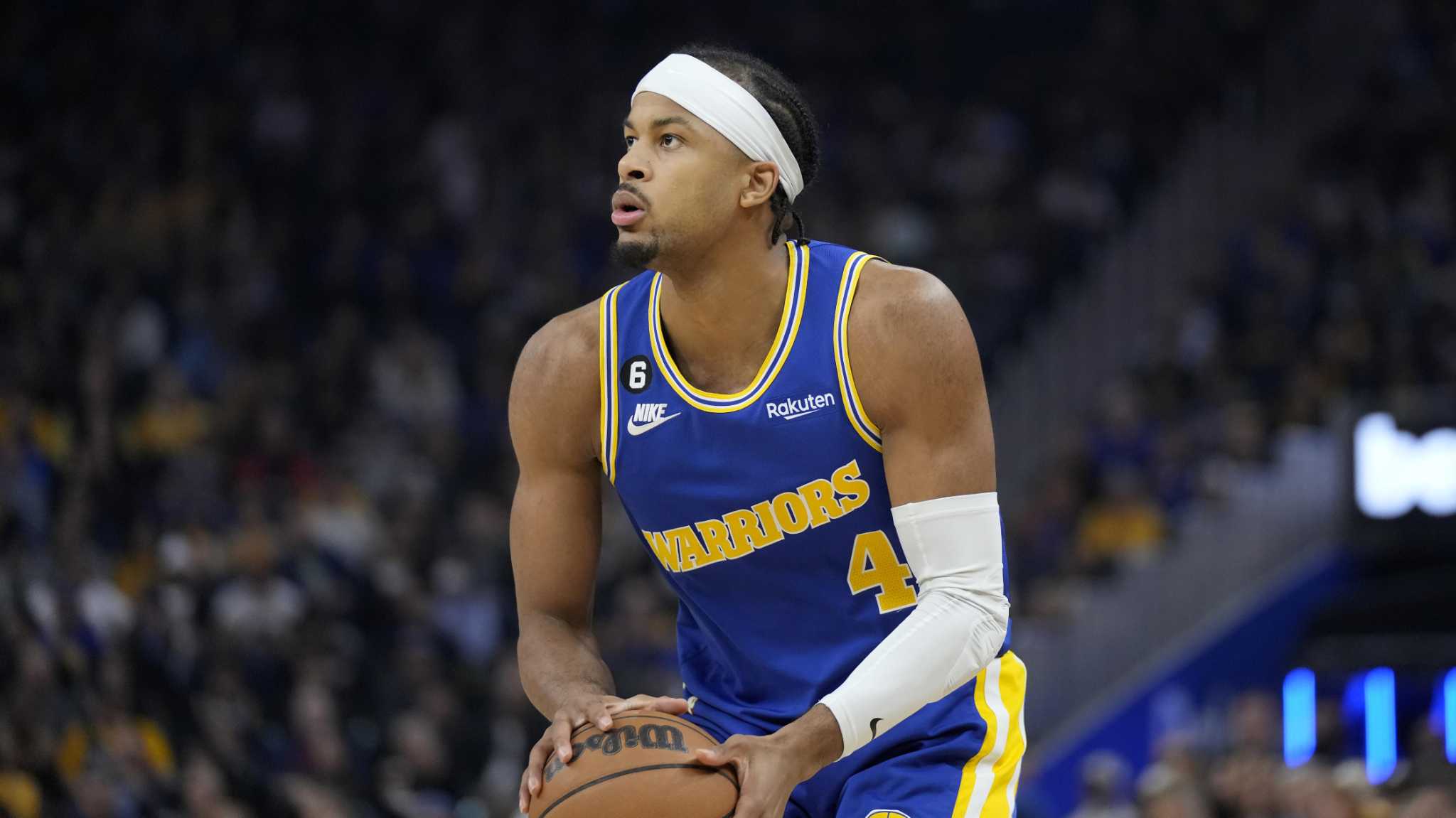 The third-year wing may not have the individual talent or upside of Kuminga, but he nevertheless should be classified as an 'x-factor' that could greatly swing the Warriors' hopes this season. Moody has the tools to become a quality three-and-D wing off the bench, and now it's about finding the consistency that allows Steve Kerr the chance to put him out on the floor for 18-20+ minutes on a game-by-game basis.
The same could have been said heading into the last season though, with Moody failing to deliver until the pointy-end of the campaign. Similar disappointment again could spell the end of his career with Golden State, leaving the franchise short a rotation wing which could prove pivotal in their championship aspirations.