An Assyrian clay tablet from the 7th century BC, adorned with 17 lines of cuneiform script, unveils the captivating tale of King Sargon of Akkad, the visionary behind the first-ever empire (2334-2154 BC). It narrates the miraculous discovery of Sargon as a helpless infant, found floating in a river. This relic now resides in The British Museum in London, bearing witness to Sargon's enduring legacy.In Baghdad's Iraq Museum, another treasure awaits—a regal bronze head from Sargon's reign (2334-2279 BC), offering an intimate glimpse into the king's visage. Both artifacts were unearthed in 1853 by the Assyrian assyriologist Hormuzd Rassam, during his excavation of Ashurbanipal's renowned library at Nineveh, Assyria. These treasures bridge time, connecting us to the echoes of the Cradle of Civilization.
In this 8th-century story about the birth of Sargon the Great (23rd century BCE), the legendary king describes how, as a baby, he was abandoned in a wicker basket and sent floating down the river. The story might sound familiar.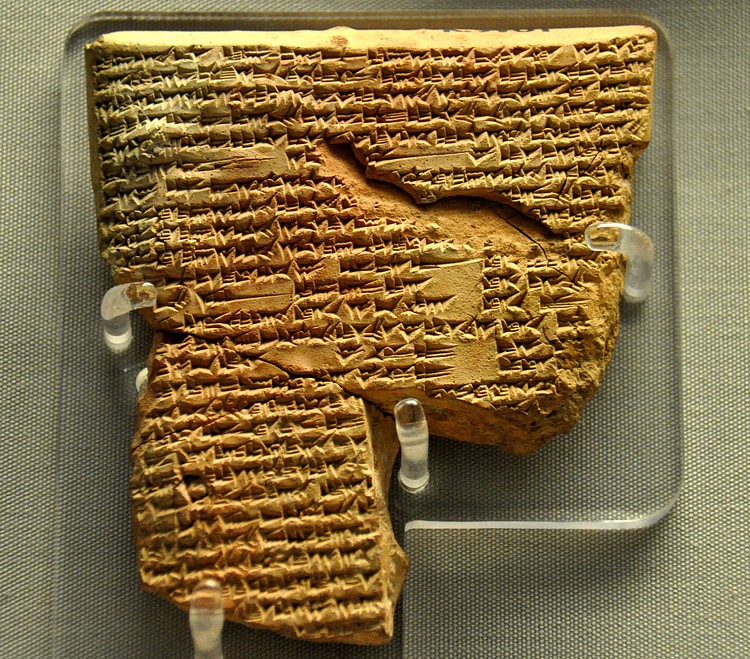 I am Sargon, mighty king, king of Akkad.
My mother was high priestess;
my father, I did not know;
my kin live in the highlands [1].
My city was Azupirani, on the bank of the Euphrates River.
My mother, the high priestess, conceived me; in secret, she bore me.
She placed me in a basket of bundled reeds and sealed the opening with tar [2].
She cast me onto a river from which I could not climb out.
But the river bore me up, and it carried me to Akki, a water-drawer.
Akki the Water-drawer lifted me out while dipping his bucket;
Akki the Water-drawer raised me himself as an adopted son;
Akki the Water-drawer put me in charge of his date cultivation.
During my date cultivation, Ishtar came to love me [3], and thus I reigned as king for fifty-four (?) years. In fact, I ruled and supervised all the people of Mesopotamia [4].
I shattered mighty mountains with pickaxes of bronze;
I ascended the mountains to the north;
I traversed the mountains to the south.