In a discovery perfectly timed for Mother's Day, archaeologists in Taiwan have unearthed the 4,800-year-old human fossil of a mother cradling an infant in her arms.
The mother and child were found among 48 sets of remains in the Taichung area, Reuters reports. The remains are the earliest evidence of human activity in central Taiwan.
Officials at Taiwan's National Museum of Natural Science announced the discovery Tuesday.
"When it was unearthed, all of the archaeologists and staff members were shocked. Why? Because the mother was looking down at the baby in her hands," explained Chu Whei-lee, a curator in the Anthropology Department at Taiwan's National Museum of Natural Science.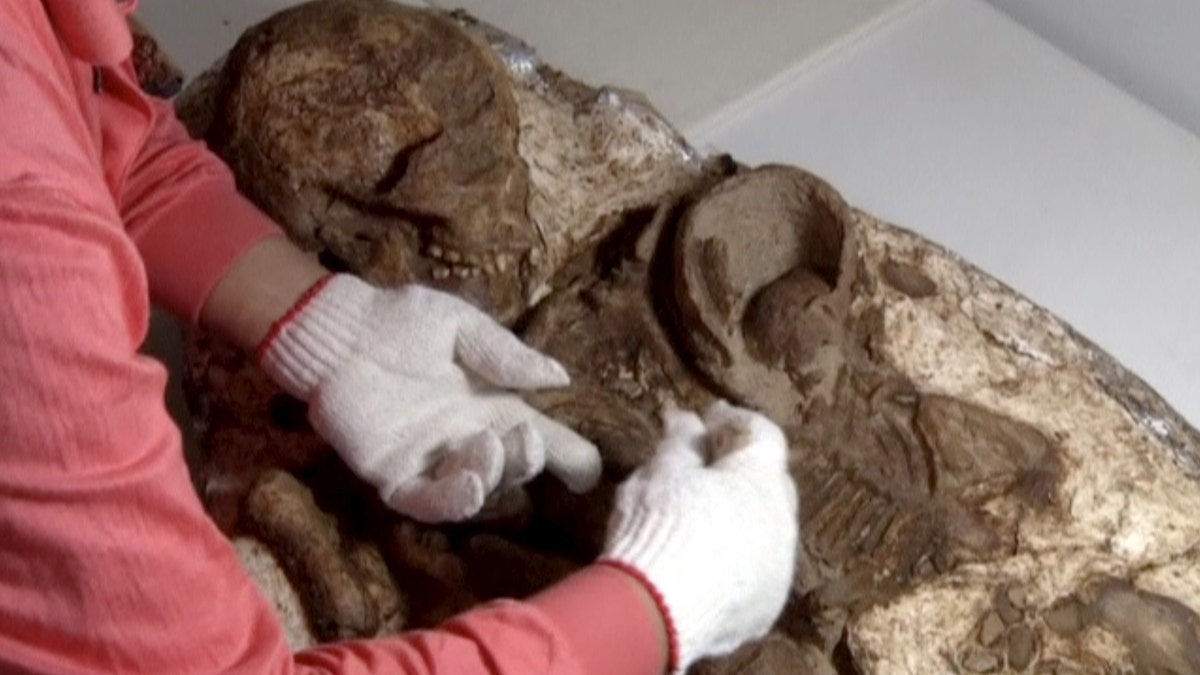 Reuters reports the excavation project in Taichung started in May 2014 and was finished about a year later. Carbon dating technology was used to find the age of the fossils, which included five children.
Other archaeological sites around the world have also thrown up surprises.  A mass grave uncovered outside Athens, for example, includes a group of skeletons bound with iron shackles. The remains may be followers of Cyclon, who staged an unsuccessful coup against the leader of ancient Greece in 632 B.C.
Earlier this year experts reported that Pharaoh Ramesses III was likely killed by multiple assailants and given postmortem cosmetic surgery to improve the appearance of his mummy.