Archaeologists have found an octagonal sword dating from more than 3,000 years ago at a burial site in the state of Bavaria, southern Germany.
The sword is so well preserved that it still gleams, according to a statement from the Bavarian State Office for the Preservation of Monuments.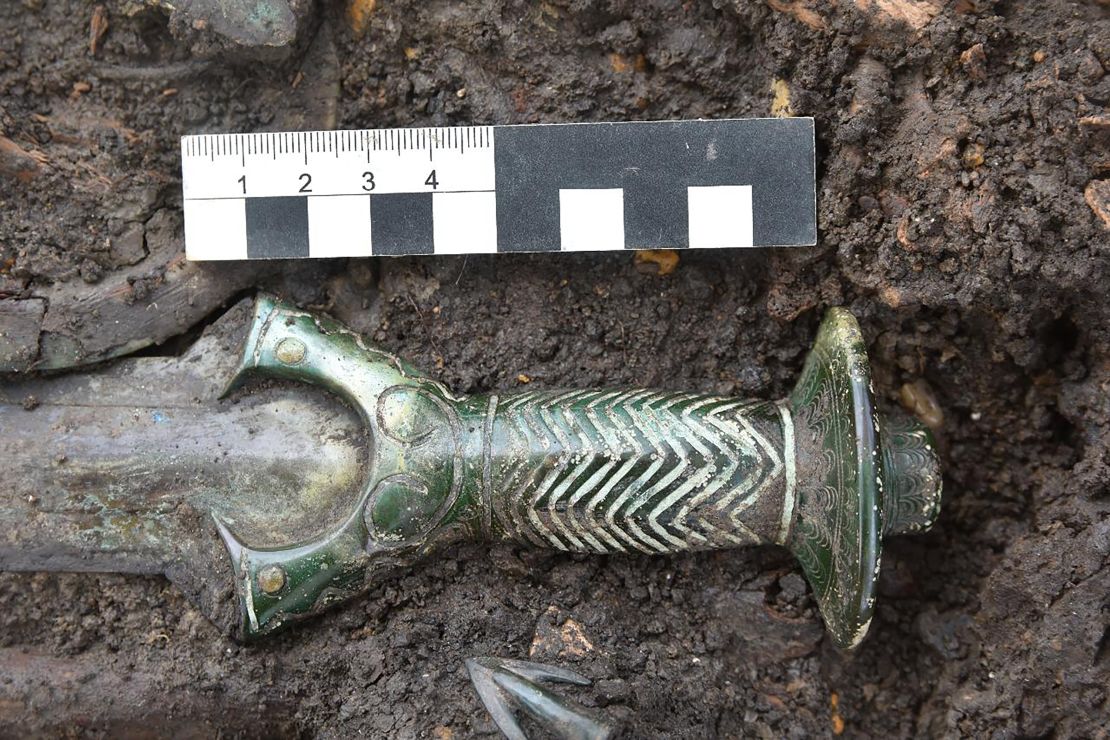 It was discovered earlier this month at a site in Donau-Ries, and researchers believe it was left in the grave as a burial gift.
The sword is thought to date to the end of the 14th century BCE, the Middle Bronze Age. A sword like this, with an octagonal handle made entirely from bronze, is a rare find, according to the statement.
"The sword and the burial still have to be examined so that our archaeologists can classify this excavation more precisely," said Professor Mathias Pfeil, Head of the Bavarian State Office for the Preservation of Monuments.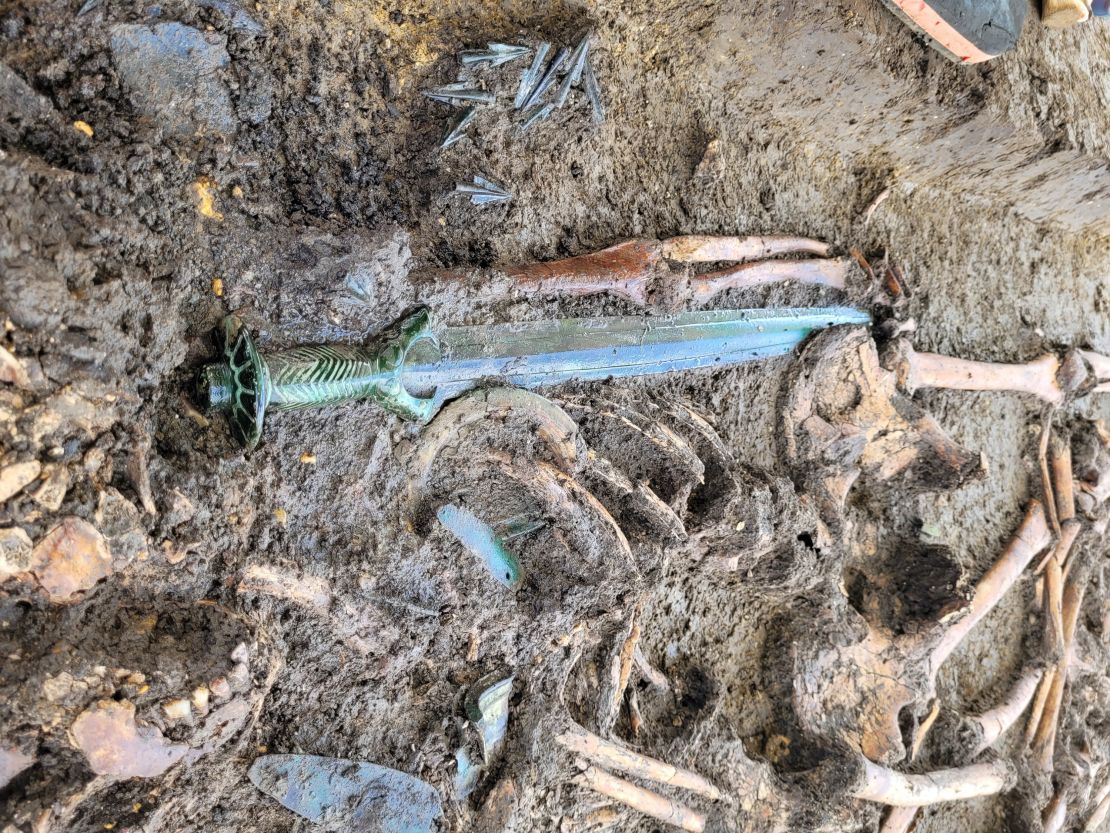 "The state of preservation is exceptional! A find like this is very rare," he added.
Researchers believe the sword was a real weapon. "The center of gravity in the front part of the blade indicates that it was balanced mainly for slashing," the statement reads.
It was left in a grave containing the remains of three people—a man, a woman and a young person—who were buried shortly after one another, the statement continues. It is not clear what their relationship was, but they were buried with a rich array of grave goods.