In a bizarre turn of events, the rumor mill was set ablaze this summer with speculation that Taylor Swift was dating Los Angeles Lakers guard Austin Reaves. This peculiar relationship rumor was quite the talk of the town, garnering massive attention and even making its way into major media outlets. As it turns out, the fake rumor can be traced back to a Los Angeles Clippers employee who decided to play a prank on social media, setting off a chain of events that kept Austin Reaves in the spotlight all summer.
The Clippers' involvement in this wild tale came to light when the true source of the rumor was revealed. It was Zain Fahimullah, a social media design associate for the Clippers, who concocted the entire story. Fahimullah, a Lakers fan, had an innocent motive behind the prank: he thought it would be amusing to create a rumor connecting Taylor Swift, a global megastar, and Austin Reaves, the Lakers' darling of the summer.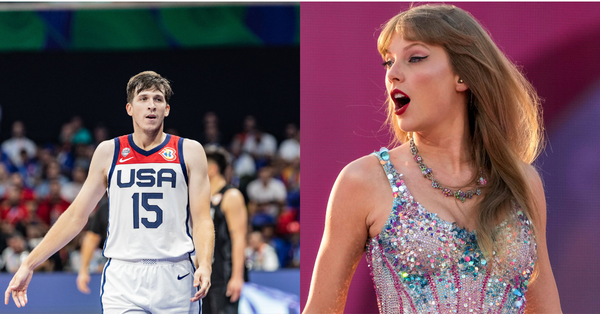 In a playful tweet from his burner account, Fahimullah falsely claimed that Taylor Swift was spotted at an Arkansas bar with Austin Reaves, igniting a social media frenzy. However, Fahimullah had not anticipated the virality of his joke, as the tweet quickly garnered millions of views, and other accounts copied the rumor, further amplifying its reach.
The rumor mill churned with tales of a Taylor Swift-Austin Reaves romance, and various media outlets picked up the story in June. Google Trends even recorded a surge in searches for "Austin Reaves and Taylor Swift" during that period, from zero to a popularity score of 100. Fans in the Philippines playfully chanted "Taylor Swift" when Reaves visited Manila, and the Lakers guard had to address and refute the rumor on multiple podcasts and interviews. Even his Lakers teammates joined in on the fun, sending him messages about the supposed relationship.
Fahimullah, who initially intended the tweet as a lighthearted joke, later regretted the prank when he saw the undue attention it brought to Reaves, causing the Lakers guard to answer questions about the fictional relationship. Even his sister, a Swift fan, scolded him for creating the rumor. This peculiar chapter in the world of sports and celebrity gossip highlights the far-reaching impact of social media and how even the most outlandish rumors can take on a life of their own, blurring the lines between fact and fiction.
Austin Reaves Had Denied The Rumors
Austin Reaves, the burgeoning star of the Los Angeles Lakers, has delivered a resounding rejection of the rumors that romantically linked him to international pop sensation Taylor Swift. These rumors, which had gained traction in the public sphere, were initially fueled by a nefarious act originating from an unexpected source.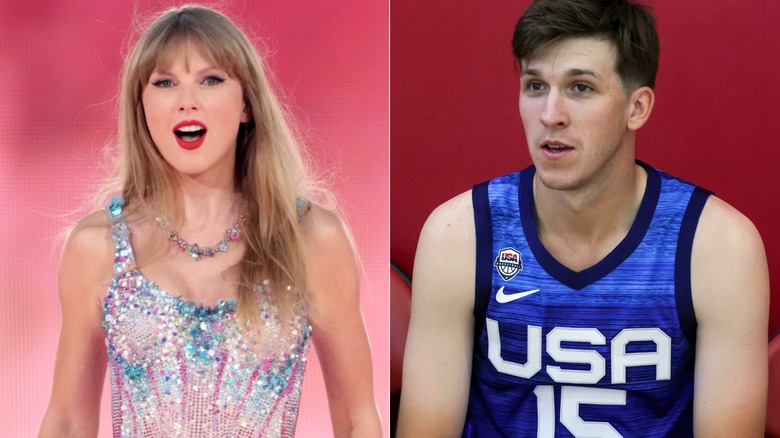 In a surprising turn of events, it was revealed that an LA Clippers employee played a pivotal role in creating the fake news surrounding Austin Reaves and Taylor Swift. Zain Fahimullah, a social media design associate for the Clippers, was the mastermind behind the concocted story. On June 5, he tweeted from his burner account, RefrigeratorLAL, suggesting that Taylor Swift was spotted in an Arkansas bar with the Lakers' rising star.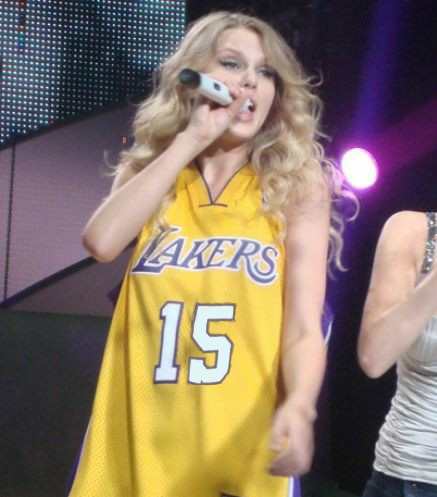 Reaves, who hails from a humble background in Arkansas and has become an NBA sensation, was soon embroiled in a web of falsehoods spun by Fahimullah. However, the Lakers guard swiftly addressed these rumors on the "All The Smoke" podcast. He firmly stated, "I have never met her, I've never talked to her. All bullsh*t. I ain't never talked to her."
Reaves' resolute denial underscores his determination to keep the focus on his promising NBA career. With his talent and commitment evident on the basketball court, these unfounded romantic rumors are far from his central concern. Austin Reaves has unequivocally put the rumors to rest, demonstrating his unwavering dedication to his professional journey in the world of basketball.
Taylor Swift Is Reportedly Dating Travis Kelce
The world of celebrity romances is abuzz with the latest news that global pop sensation Taylor Swift and Kansas City Chiefs tight end, Travis Kelce, have been dating. Their romance appears to have blossomed over the past few months, with various public sightings and events offering clues about their burgeoning relationship.
Travis Kelce, who is already a prominent figure in the NFL, appears to have caught the attention of Swift. The couple has been seen attending Chiefs' games together, enjoying dinners, and even making appearances on Saturday Night Live. Their outings have been filled with affection, with Kelce often seen being a perfect gentleman.
It's worth noting that these dating rumors involving Taylor Swift and Travis Kelce have emerged in the wake of earlier rumors connecting Swift to Los Angeles Lakers guard Austin Reaves. Reaves, who has since vehemently denied any romantic involvement with Swift, found himself caught in a web of false information spun by a prankster with connections to the LA Clippers.
As Swift's and Kelce's romance takes center stage, fans are eagerly following their relationship's progression, with public appearances and social media posts fueling their excitement. While the couple seems to be enjoying each other's company, the world is watching to see where this high-profile romance will lead. The contrast between Swift's global stardom and Kelce's NFL fame adds an intriguing layer to their relationship and keeps the rumor mill churning.