Draymond Green is married to Hazel Renee Joiner, an actress, reality star and singer, and they share one daughter. The Golden State Warriors star and his wife are also raising two other children together, a son and a daughter, from their past relationships. The blended family lives in California.
Here's what you need to know about Draymond Green's wife Hazel Renee Joiner:
1. Draymond Green Met His Wife Hazel Renee Joiner in College But They Didn't Start Dating Until Years Later
Green first met his future wife Hazel Renee when they were both at Michigan State University. Green, who was a freshman at the time, was in the same theater class as Renee and she told Vogue that their athletic backgrounds brought them together. "I ran track and field, and he played basketball, so naturally we gravitated toward one another for group projects," she shared.
The two didn't progress past a friendship, however, and their paths went in two separate directions for the next several years. Green was drafted into the NBA in 2012 and Renee turned to an acting career. Years later, they met up again in Los Angeles and Renee shared how their first date went.
"We went to a rooftop pool and hung out at the cabana all day, which is still one of our favorite things to do together," she confessed to Essence. "We hadn't seen each other in a very long time so we hung out all day, talked, and caught up. It was really casual but also reflective of our relationship. We really are best friends."
The couple has also been open about their engagement, which was a lavish, over-the-top proposal planned by Green. A video documenting their special day was posted on Instagram and it showed that it started with a family helicopter ride. "I thought we were just doing a city tour with the kids and then dinner," she told Vogue, "However, the helicopter started to hover over water and lower down. Voilà! We then landed onto a boat."
On the boat, Renee and Green's close friends and family waited, and Renee admitted to being confused about what was happening. "He walked me over to a beautiful bed of flowers that covered a Jacuzzi in front of all of our loved ones, and he got on one knee and proposed — it was something out of a movie, for sure," she gushed. The actress described the engagement as "the most over-the-top, sweetest thing that someone has ever done to express their love for me."
The engagement ring was crafted by Jason of Beverly Hills. Rachel Meis Verne, their director of communications and events, told SF Gate that it's a 6-carat ring and valued at over $300,000.
2. Draymond Green & Hazel Renee Tied the Knot in August 2022 After a 3-Year Engagement
After delays due to COVID-19, Green and Renee tied the knot on August 14, 2022, in a lavish ceremony at the Fairmont Grand Del Mar in San Diego, Vogue reported.
Renee described to the publication the moment she walked down the aisle on her father's arm. "I knew in my heart that the bond [my father] had built with Draymond over the years gave him security in knowing he was giving his baby girl away to the man of her dreams," she said.
The ceremony was officiated by Judge Greg Mathis, Renee's godfather, and she described the whole ceremony as "very intimate." The reception was a big party that lasted all night and featured performances from several celebrities including DJ Mark Battle, DaBaby and Roddy Rich.
Several NBA stars were in attendance for the special day, including Green's teammate Steph Curry, as well as Seth Curry, Jayson Tatum, LeBron James and others.
Renee told Essence that one of their favorite activities to do together is to travel, and they've been to many different countries together. "We are both very adventurous and have so much fun," she gushed. "I love being able to explore the world with him."
3. Hazel Renee Joiner Is a Singer & Actress & She Appeared in a Few Different Reality TV Series
Renee is a television and reality TV star who also did some modeling. According to her YouTube bio, she was named Miss Teen Michigan in 2004 and modeled for Smooth Girl and Smooth Magazine's top 100 list.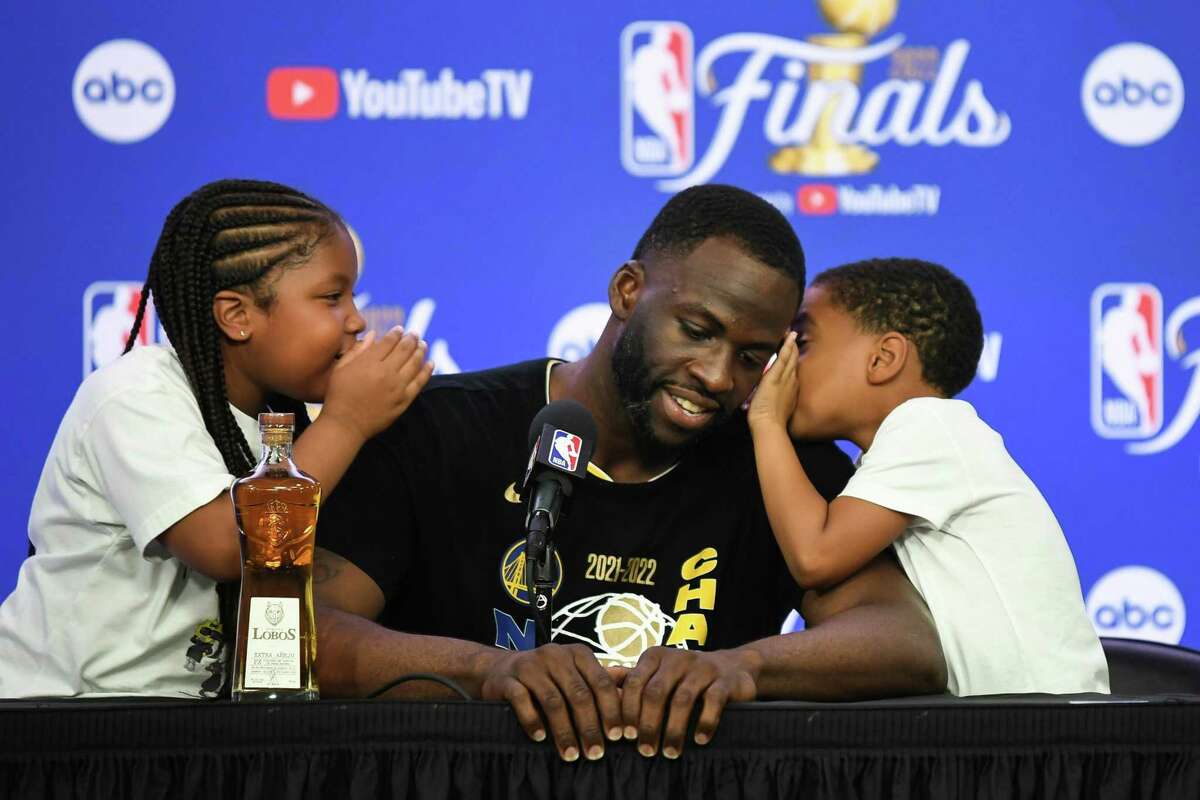 She's also a singer and has a profile on SoundCloud. She released an R&B and soul album called LOVE TRIANGLE in 2016. According to Bravo TV, she worked with "The Real Housewives of Atlanta" star Kandi Burruss' girl group called Glamour and also appeared on MTV's "Making the Band 3."
Later, Renee appeared alongside Burruss on "The Real Housewives of Atlanta" as a friend of the longtime cast member. She continued with reality TV appearances with a stretch on "Basketball Wives."
4. Hazel Renee Joiner Appeared in a Film Called 'Fear' That Premiered in 2023 & She's Known for Her Role in 'Empire'
Renee appeared in several TV shows, her resume states, including a recurring role on "Empire." She also appeared in "The Chi" and "The Spook Who Sat by the Door." More recently, Renee was cast in the 2023 horror film "Fear."
Green is a proud and supportive husband and posted on Instagram about his wife's movie premiere. "FEAR!!! Attended the FEAR premiere with my beautiful Wife @lovehazelrenee last week," he wrote. "Such an incredible moment. I've watched the countless hours you've put into your craft. It's a thankless job. You are told no 99% of the time. Only chasing that 1%. You never stop. I admire the grind! Keep going my love! First Box Office Release of many. It's only up from here SuperSTAR!"
He then wrote that Renee was "studying another audition on the way to the premiere," adding, "Grind my love GRIND!!"
In 2022, Renee posted on Instagram that she "Executive Produced + Released A Whole Movie This Year," titled "Power & Money."
Renee is also in the process of launching her brand, The Golden Mama, as she shared on her Instagram bio, "Coming Soon: Follow @thegoldenmama_." The Golden Mama Instagram page does not yet have any posts but its description states, "Products Helping Every Modern Mama On The Go Feel Golden."
5. Hazel Renee Joiner & Draymond Green Are Raising 3 Kids Together & She Gave Birth to Their Daughter Cash in 2020
Green and Renee are raising three kids together in their blended family. They welcomed their first child together, Cash, in December 2020. They're also raising Green's son, Draymond Jamal "DJ" Green Jr., from his previous relationship as well as Renee's daughter from a previous relationship, Olive Jay.
The oldest of the three is Olive, who was born on October 24, 2014, to Renee and her now ex-boyfriend Jacob Pullen. Green and Pullen appear to be on good terms as the NBA star wrote on Instagram for Olive's fifth birthday, "I thank God that he chose me to be apart of your life. What a blessing you are, and I thank Mami and Jake for making such a wonderful baby girl and allowing me to take part in helping raise you."
Green's son DJ was born on December 22, 2016, to Green and his then-girlfriend Jelissa Hardy. On his second birthday, Green wrote on Instagram, "My Baby Boy! Happy 2nd birthday big dude! There's no better Feeling than watching you grow day in and day out. You've made me a better man. You actually made me become a man. My pride and joy, my biggest accomplishment. I thank The Good Lord that he chose me to be your Dad on this earth. I love you dude and promise to continue to give my all for you and be the best Dad I can possibly be!"
Green and Renee then welcomed their first child together, a baby girl called Cash, in October 2020. Green praised his wife after the baby's birth, writing, "Haze you re-wrote the guide on how pregnancies should be." He wrote that she was the GOAT and said she was in labor without meds for 27 hours. "Thank you! Thank You! Thank you! I love you for life!" he concluded. Renee posted a touching video showing the couple returning home from the hospital with Cash and their kids' reactions to their first meeting with their little sister.