Jayson Tatum is known around the league, especially after everything he did in last season's playoffs, as a huge admirer of the late Kobe Bryant. Tatum was quite influenced by Kobe, and he often pays tribute to the Lakers great with his actions. So it stands to reason that his idol's idol is also someone he looks forward to, and the man Kobe was always chasing was none other than Michael Jordan.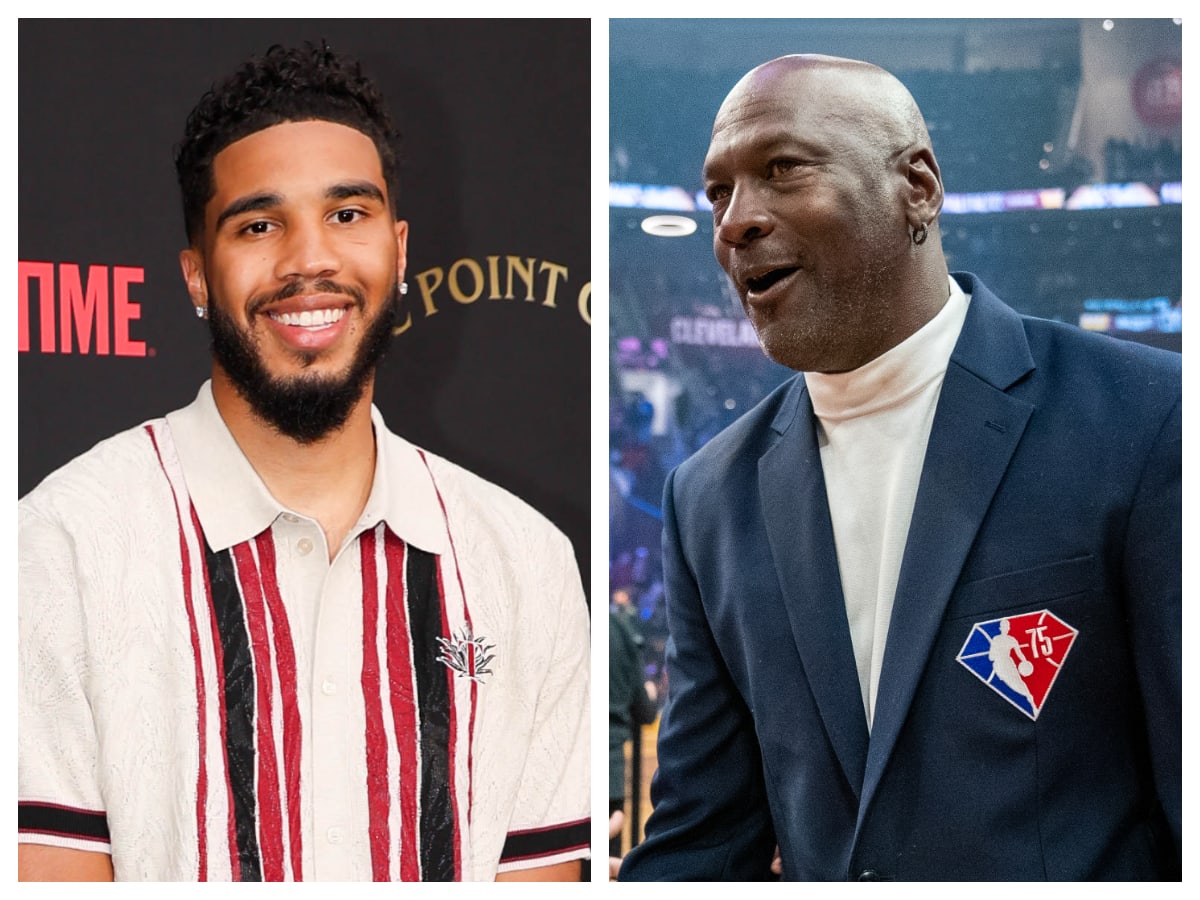 MJ is a hero to a lot of players, and as such, he has gained almost a mythical status since his retirement. When the players of today meet the man himself, it's often not for long, thanks to his many commitments, but those few moments are quite special to them. Unfortunately for Tatum, he managed to make a bit of a fool of himself when he interacted with the GOAT. He shared the hilarious story of when he met Jordan at dinner.
"I got a funny story. We was in Paris and I met MJ earlier this morning. It's an introduction (to the Jordan brand) and I did a bunch of media. And then that night we had a dinner. So it was like, Melo was there, Blake was there, Russ, Spike Lee, everybody was there.
"I remember, I walk in and I'm still nervous. MJ's sitting down, his wife next to him, and Spike next to her. So I walk in and I'm like I'm gonna say what's up to him before I sit down. So I'm like, I talked to him earlier, like we had a whole conversation, like I kind of knew him.
"But then I walk over to him and like my hand starts sweating. And I was like, 'What's up Mike?' And when I went to go shake his hand, I knocked over his wine glass on the table and it broke. And I was like, 'Oh let me get a napkin, let me help you out'. He was like, 'Young fella, it's cool, it's good, you all right'. I turned throughout like, 'Yo, I'm tripping.'"
This must have been quite a hilarious moment in person, though equally mortifying for Tatum to have spilled wine on the GOAT. MJ isn't one to make a big deal out of those things, though, so it looks like he was fine with JT's transgression. One can only hope the Celtics star has better interactions with any other NBA legends he meets.