Giannis Antetokounmpo and Christian Wood have given the fans something to expect after Antetokounmpo tagged the LA Lakers big man on Instagram. The Milwaukee Bucks took on the Lakers on Sunday night in a preseason matchup, and Giannis displayed his usual domination.
The Greek Freak posted a photo of himself blocking Wood from the game on his Instagram account. The thing is, he didn't just post a photo, as he also tagged the big man. This fueled the fans, and many thought it was a hilarious gesture from the two-time MVP.
It didn't end there, as Wood left a comment saying that he was looking forward to their next matchup.
"I love it," Wood commented. "I'll see him during the season just circled the game on my calendar."
Expand Tweet
Their next matchup won't be until the 2023-24 NBA season starts. The teams match up on March 8 and March 26. With both teams from different conferences, they'll only get a chance to play against each other twice during the entire season.
Wood is one of the Lakers' new guys who signed with them during the offseason. With his addition, the team has more options in the frontcourt.
You might also be interested in reading this: Christian Wood signs $5.7 million deal with LA Lakers and joins LeBron James and crew
Darvin Ham isn't showing much concern about the breakup of the Mavs and Christian Wood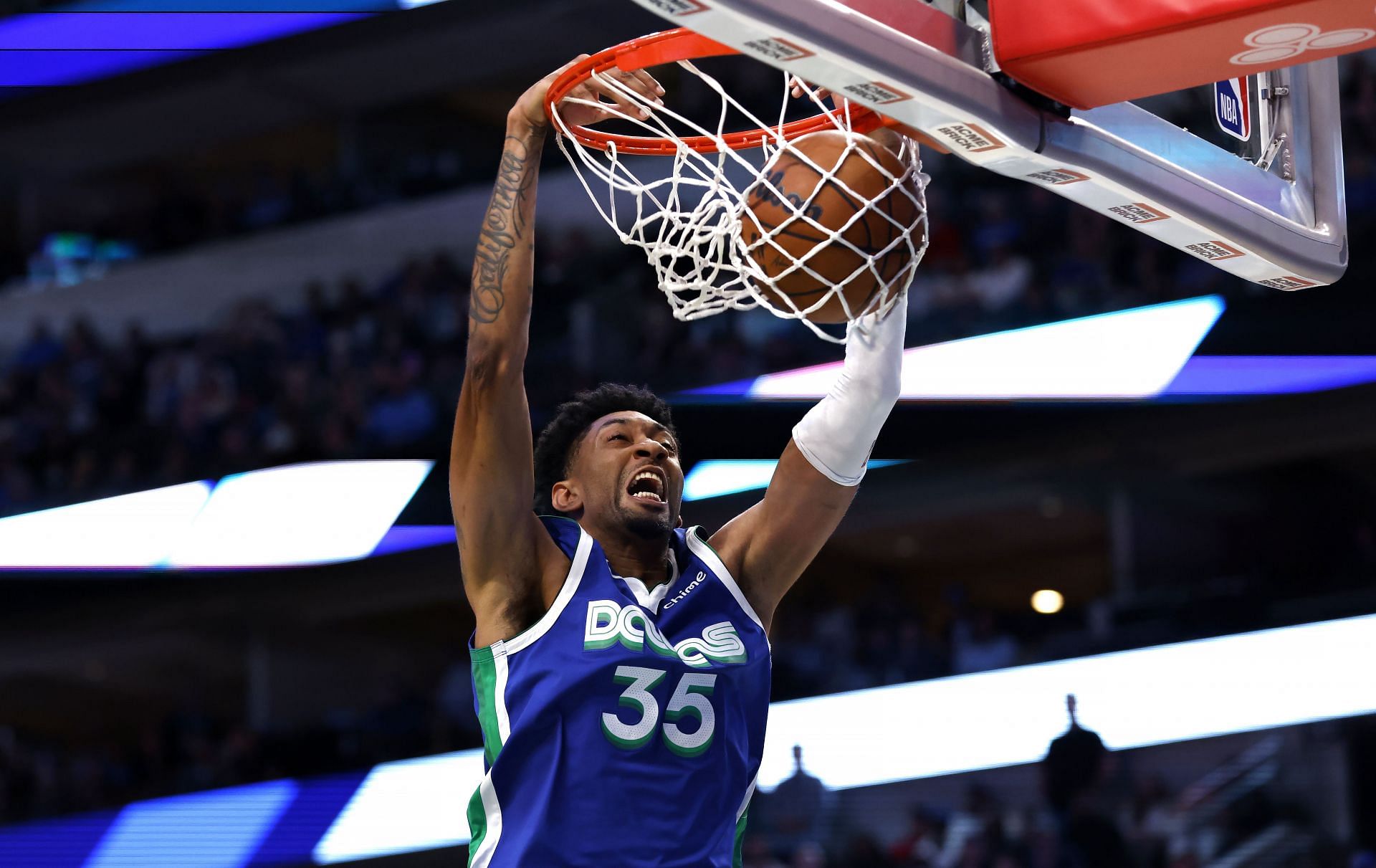 Christian Wood
Last season, Christian Wood was part of the Dallas Mavericks, who were trying to make a return to the Western Conference finals. However, chemistry issues, injuries and roster shake-ups were part of why they weren't able to make the postseason last season.
Now, he's with a new team, and his new coach, Darvin Ham, isn't paying much attention to Wood's strained relationship with the Mavs.
"I don't know what happened in Dallas, and that's not my business," Ham said. "I don't know. People say (explicative): 'He's lazy. He doesn't play any defense.' I know the kid. I know what he's going to do for me, and he's done everything that I expected him to do up to this point since camp has been going on.
"I don't judge my relationship based off other people's opinion of certain individuals. I deal with you directly, and I have my own relationship with him, and I know what he's capable of and what he'll do for me."
Expand Tweet
It looks like Ham has big plans for Wood this season. Especially since he's a big man who can stretch the defense, coach will have tons of options with him on the floor.