Game recognizes game, and the relationship between Larry Bird and Michael Jordan is an excellent example of that. Although the Boston Celtics won the personal duel, these two legends starred in epic battles on the court.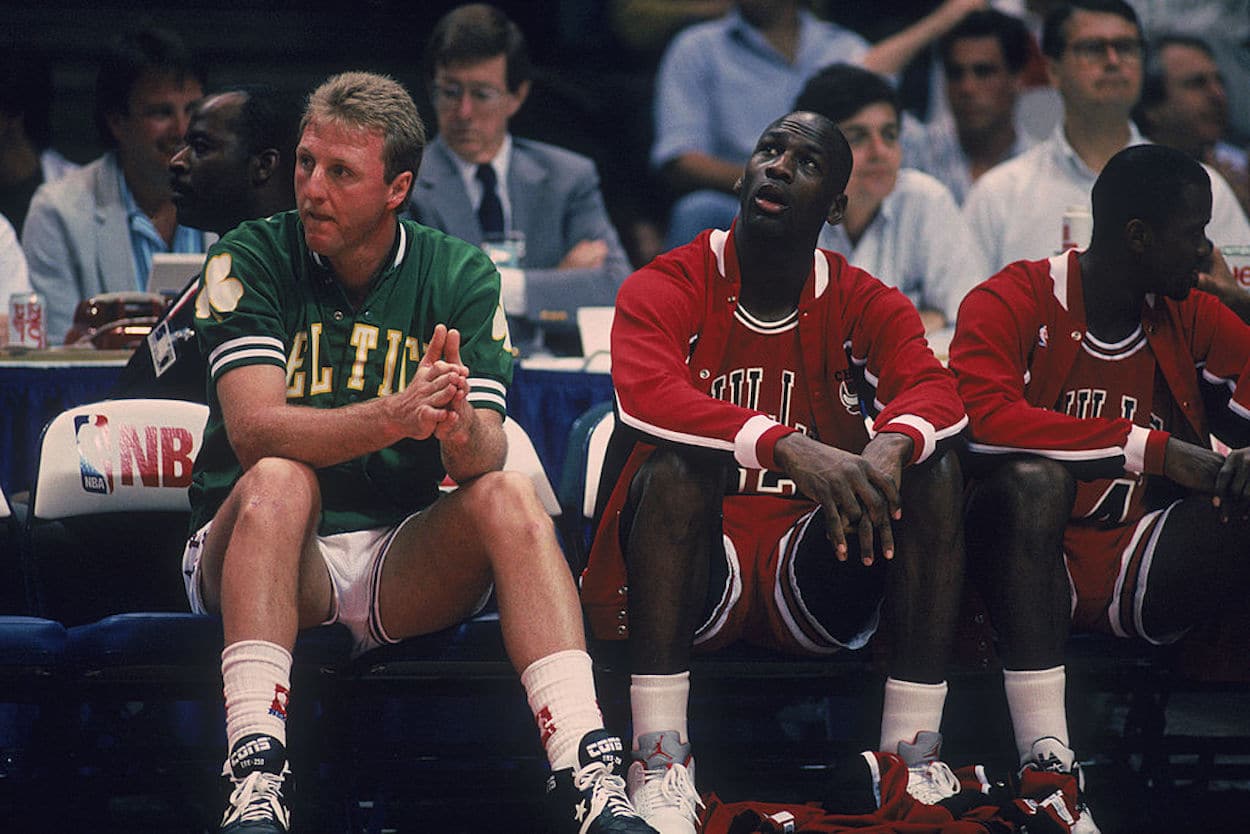 Even before MJ made it to the league, Bird knew he was in front of a generational talent. After their first NBA meeting, the forward was sold on Jordan, claiming he would become the best player of all time.
According to Dan Shaughnessy, who covered the Celtics on The Boston Globe in the 1980s, after Bird and Jordan clashed for the first time in the league, No. 33 had big praise for the then Chicago Bulls rookie, even claiming that young player would become the best player to ever live.
"Jordan came into the league in '85, and the first night Larry played against him — I knew he (Jordan) was good — but Larry said, he said to me, he said, 'That guy is gonna be the greatest player ever, you watch,'" Shaughnessy told Damon Amendolara in an appearance on The DA Show.

"I didn't see it. He (Bird) saw it, he was out there on the floor. I didn't think it was that remarkable, he (Jordan) was a good rookie. And he (Bird) said after the game, he just said, 'You watch.' And I said, 'You're just blowing smoke' — which he never did. But he knew. First night."
Per Bob Schaefer of NBC Sports, that game took place in November 1984, and it was MJ's 10th match in the association.
If truly the night of Bird and Jordan's first professional meeting, that interaction would have happened on Nov. 15, 1994 in Chicago, the tenth game of Jordan's rookie season. The Celtics beat the Bulls 125-105, but Jordan put up 27 points on 12-for-24 shooting to go with two assists, two rebounds, two steals and a block.
Unfortunately, there's no video of that game. Yet, Jordan had faced Bird prior to the 1984 Olympics. His Airness faced the NBA Stars, going against players like Magic Johnson, Kevin McHale, Robert Parish, Isiah Thomas, Mark Aguirre, and the aforementioned Bird.
Jordan left a big impression on Larry during and after those games, confirming the player's potential when they clashed in the league. After that, MJ would become the best player to ever live, although the journey wasn't easy.
He struggled to beat the Celtics and Detroit Pistons in the Eastern Conference. But, once he got past that, the Bulls were unstoppable, winning six championships in eight years during the 90s.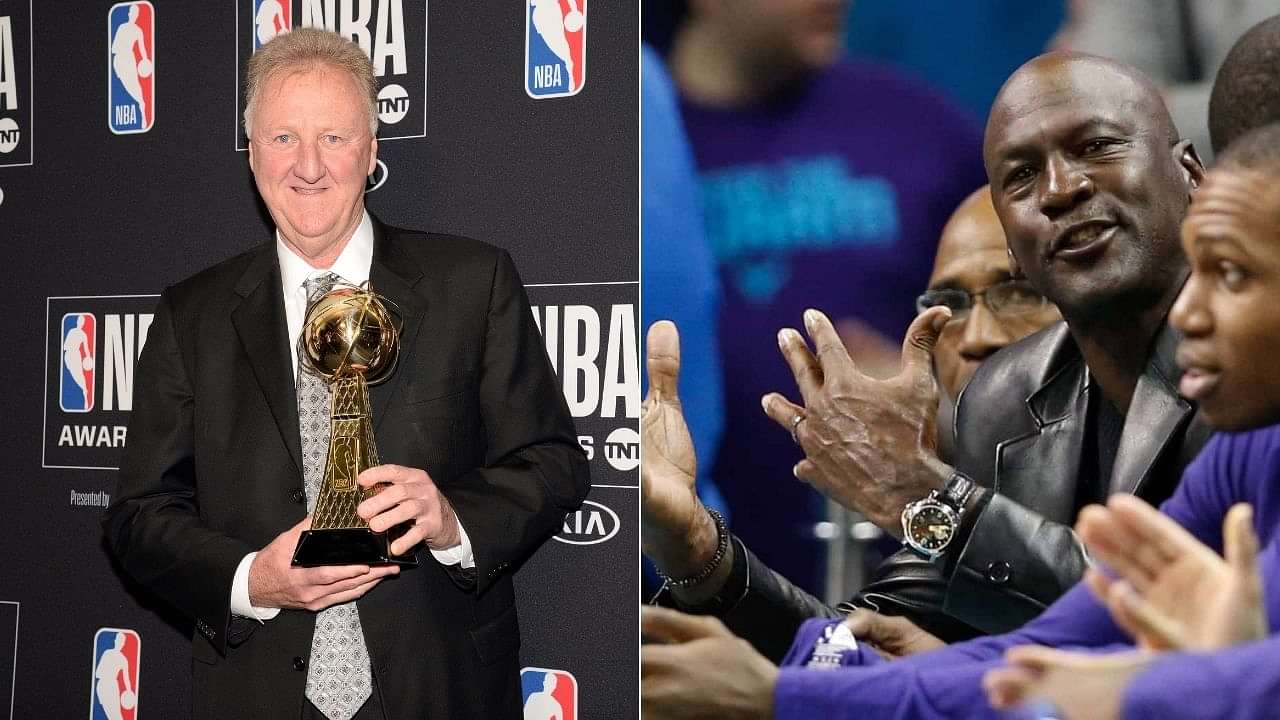 Larry and Michael would become good friends, with Jordan often taking funny shots at the Celtics icon. Bird knew Jordan would be great, and the UNC product didn't disappoint.