The Chicago Bulls could have shaken things up—in either direction—during the 2023 NBA offseason.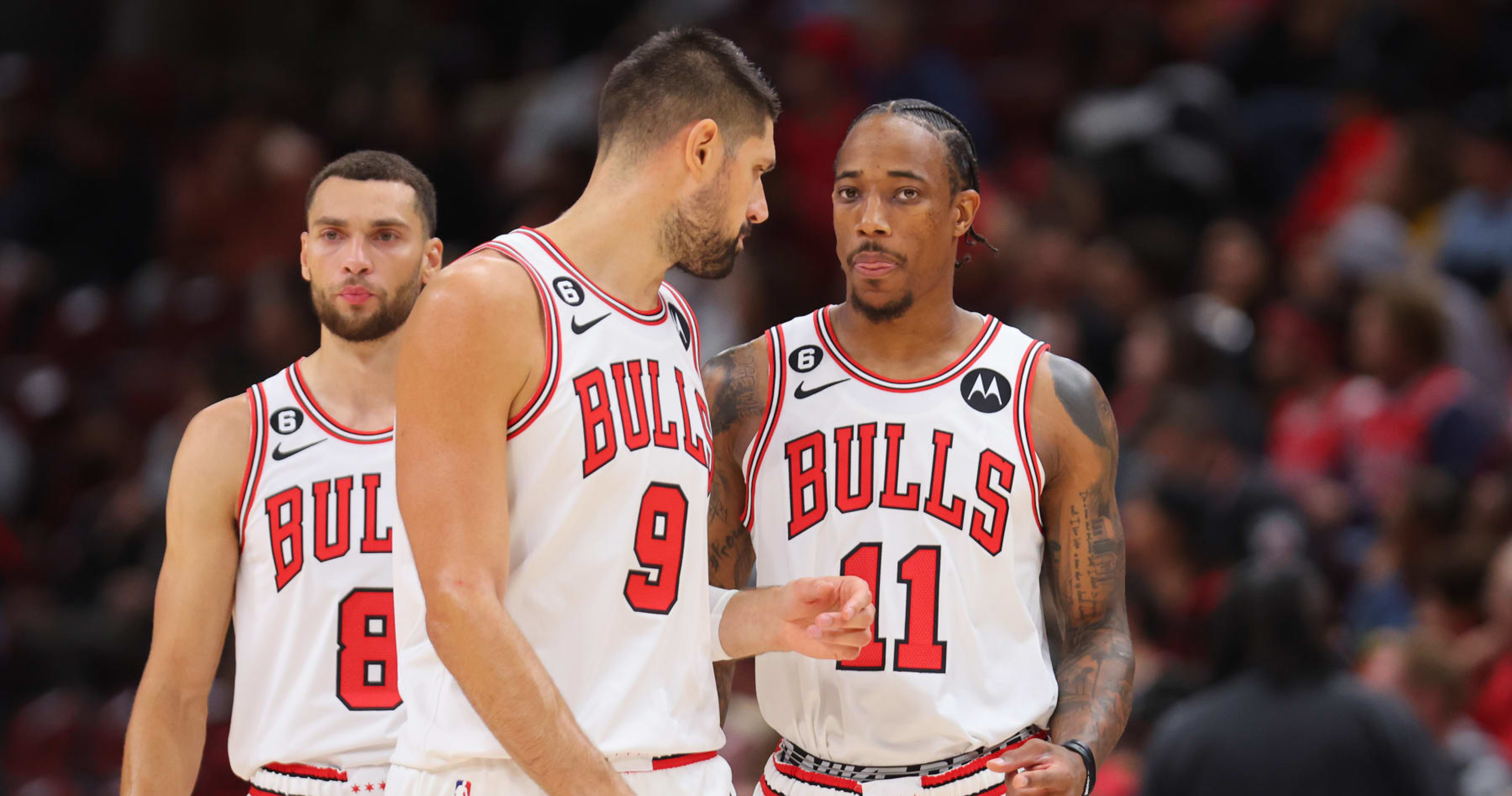 They wound up running back a similar roster to last season instead. Beyond adding a few potential role players to the rotation, Chicago largely restricted its summer spending to talent retention.
So, what exactly have the Bulls built here? To tackle that question, we're power ranking everyone with a standard contract by their established ability, potential production and importance to the team.
The Bottom Tier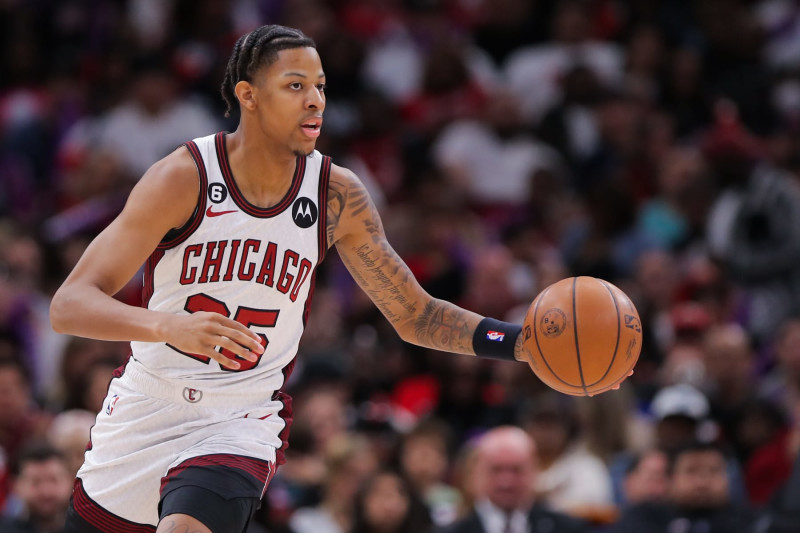 Melissa Tamez/Icon Sportswire via Getty Images
Not Ranked: Lonzo Ball
Ball is set to miss his second consecutive season due to a knee injury that initially sidelined him in Jan. 2022. His absence is, objectively speaking, an absolute bummer, as he's one of the best connectors in the business.
14. Terry Taylor
Taylor stands out most with his rebounding, which speaks to his motor, but isn't the defining trait you'd want to see from a 6'5″, 230-pounder.
13. Carlik Jones
While Jones is almost entirely unproven at this level (12 games in two seasons), he did win last season's G League MVP award, which is enough to keep the 6'1″ point guard out of the bottom spot.
12. Julian Phillips
Phillips' athleticism and defensive activity appear NBA-ready, but his offense is so far from it, he'll have a hard time hitting the hardwood for reasons other than injury fill-ins and mop-up duty.
11. Dalen Terry
Terry followed an underwhelming rookie season with an uneven stint in summer league, and his path to playing time looks as crowded as ever.
The Middle Tier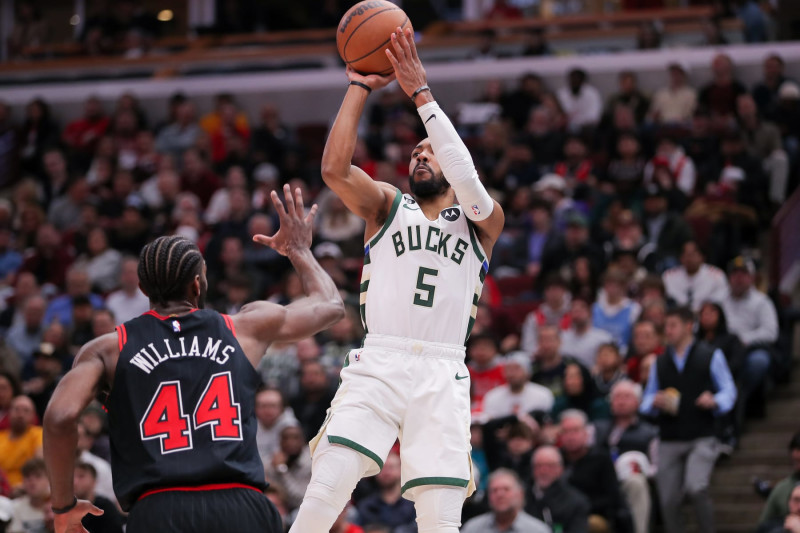 Melissa Tamez/Icon Sportswire via Getty Images
10. Andre Drummond
Drummond's value torpedoes the further he removes from the basket, but he remains a relentless rebounder and a reliable finisher from close range.
9. Ayo Dosunmu
Dosunmu's second NBA season was less impressive than his first, due in no small part to significant regression with his outside shot (37.6 percent to 31.2). If he can't buck this trend, he could see his floor time fall for the second consecutive campaign.
8. Torrey Craig
If Craig's shooting holds up (39.5 percent from deep last season, 34.7 for his career), he could push for a spot in the starting lineup as a three-and-D forward.
7. Coby White
Scoring remains White's go-to strengths, but the improvements he made last season as a defender and decision-maker may have raised his ceiling several levels.
6. Jevon Carter
Defense is Carter's calling card, but he might also do a decent Lonzo Ball impression on the offensive end. Carter isn't the same caliber of passer, but he does take care of the basketball (career 1.7 assists against 0.6 turnovers) and just posted his best combination of three-point volume (1.8 makes per game) and efficiency (42.1 percent).
The Top Tier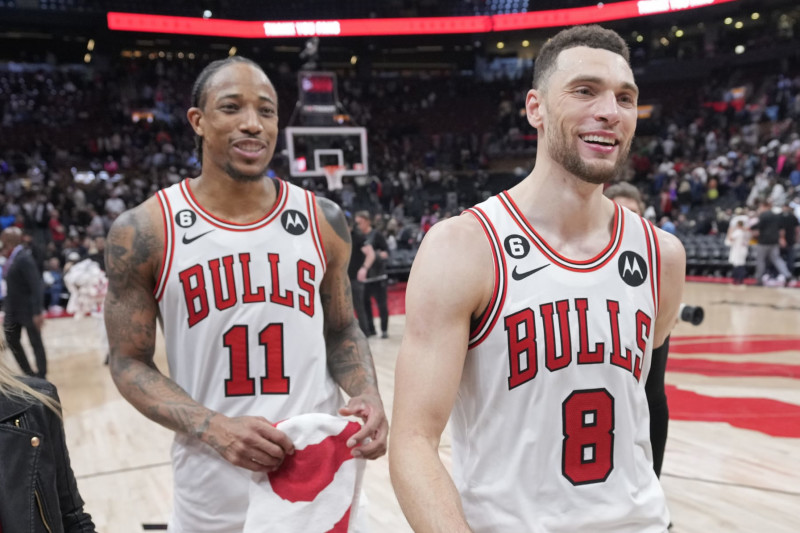 Mark Blinch/NBAE via Getty Images
5. Patrick Williams
Williams has the physical tools and draft pedigree (No. 4 pick in 2020) of a potential star, but he has functioned more like a three-and-D wing. A leap year could come at any time, but until it does, this is as high as he can rank.
4. Alex Caruso
There aren't a lot of role players who impact the game as consistently and in as many different ways as Caruso. He is a plucky, energetic defender who can also create shots, score on the move or manufacture off-ball opportunities as a timely cutter and spot-up shooter.
3. Nikola Vučević
Plenty has been said about Vučević's limitation as a defender, but not enough attention has been paid to how good the other layers of his game are. He can score from the paint to the perimeter, cleans the glass until it's spotless and is a really clever passer for a 6'10", 260-pound center.
2. Zach LaVine
LaVine is an elite offensive talent who routinely posts silly stats with his scoring, passing and outside shooting. His teams have never won much—he has booked one playoff trip in nine NBA seasons—but it's never been entirely certain how much of that is on him as opposed to the supporting casts around him.
1. DeMar DeRozan
Statistically, it's basically a coin flip between LaVine and DeRozan, but the latter has a cleaner injury history and plenty more postseason experience (63 career playoff games). DeRozan is about as efficient as a perimeter player who doesn't shoot many threes can be in the modern NBA, and the strides he's made in the second half of his career as a playmaker are truly remarkable.