Steph Curry continues to have an amazing offseason, this time trying his hand at a different sport. It's not golf since he's already great there and recently won a tournament. The sport is something his sister, Sydel Curry-Lee, is familiar with because she played it in college.
In a recently shared Instagram story, the Golden State Warriors superstar was practicing his volleyball skills on the beach. Curry tagged his sister, who played volleyball for Elon University but retired in 2017 due to various injuries.
Curry worked on his form and attack with help from a couple of guys. He also tagged his mother Sonya Curry and sister-in-law Callie Rivers, who both played volleyball in college. Sonya was a player for Virginia Tech while Rivers suited up for Florida.
Steph Curry has the height to play volleyball if he wants to, whether on the court or in the beach. Curry might not have the vertical to become successful if he decides to turn pro. Nevertheless, volleyball runs within the Curry family with Sonya and Sydel, as well as Callie Rivers.
It's great to see Steph continue having a blast this offseason. After a tough campaign last season, the two-time MVP has stayed busy and loose. He participated in The Match with Klay Thompson but lost to Patrick Mahomes and Travis Kelce.
The four-time NBA champ bounced back by winning the 2023 American Century Championship. It was his first trophy for golf and was ecstatic to win it last month. He was just the second basketball player to win the tournament following Vinny Del Negro, who claimed it back in 2021.
---
Steph Curry opens debate on GOAT point guard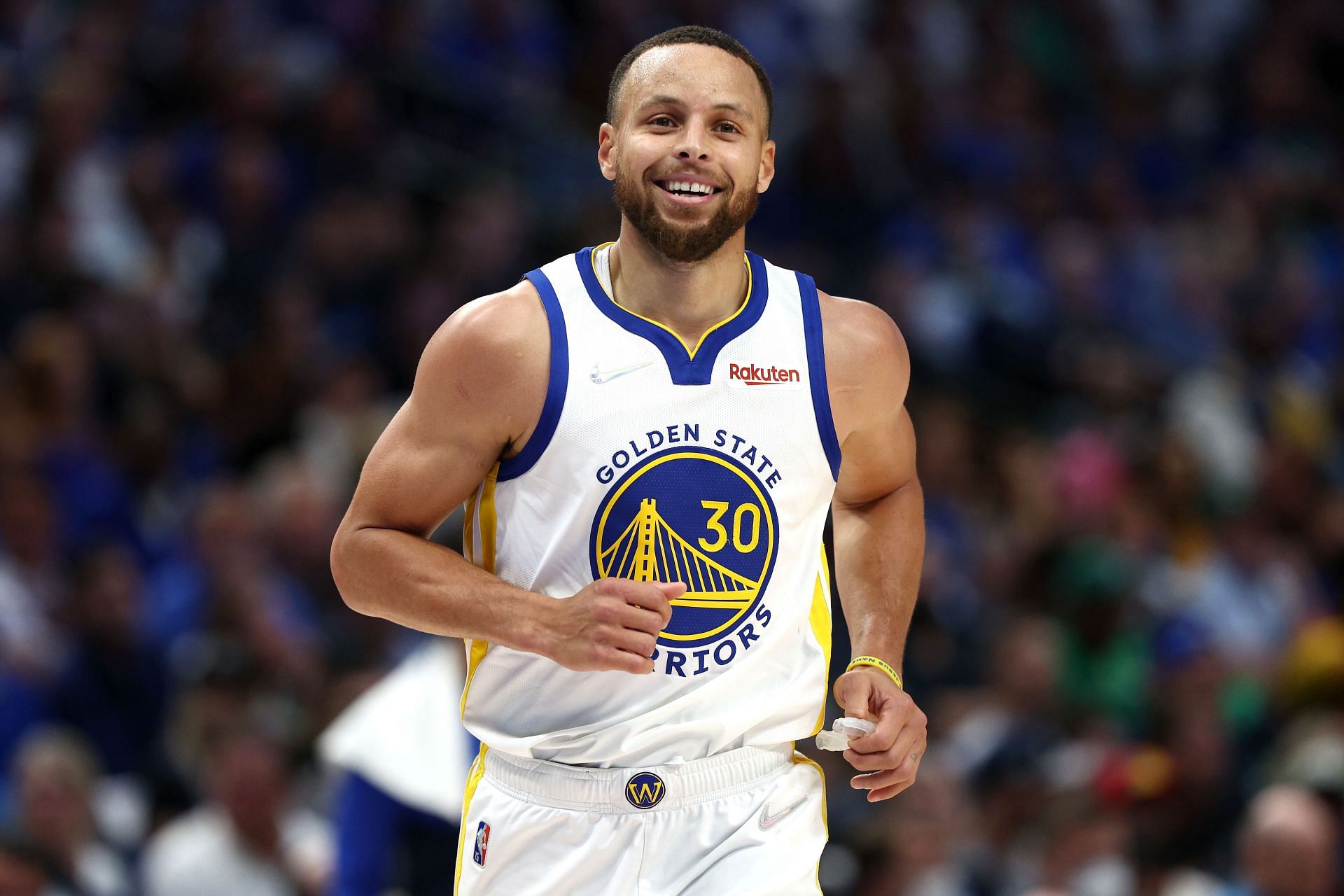 Steph Curry's rollercoaster offseason included opening up the debate on who the greatest point guard is. Curry recently appeared on the Gil's Arena podcast and called himself the GOAT point guard over Magic Johnson.
"It's me and Magic Johnson, is that the conversation?" Curry said. "Obviously I have to answer myself. But to your point, Magic Johnson's resume is ridiculous. So the fact that we're even having that conversation is a place that I never thought I'd be in."
Curry's take was criticized by some analysts and fans on social media. Nevertheless, the four-time champion put himself in a position wherein it's now acceptable for some to question if Magic really is the greatest point guard of all time.