Back in 2022, Steph Curry notched his fourth ring after shocking the world with the Golden State Warriors' unexpected championship run. While Curry was undoubtedly playing one of the best seasons of his career, apparently there was a signature shoe of his that unknowingly gave him a boost in his performance.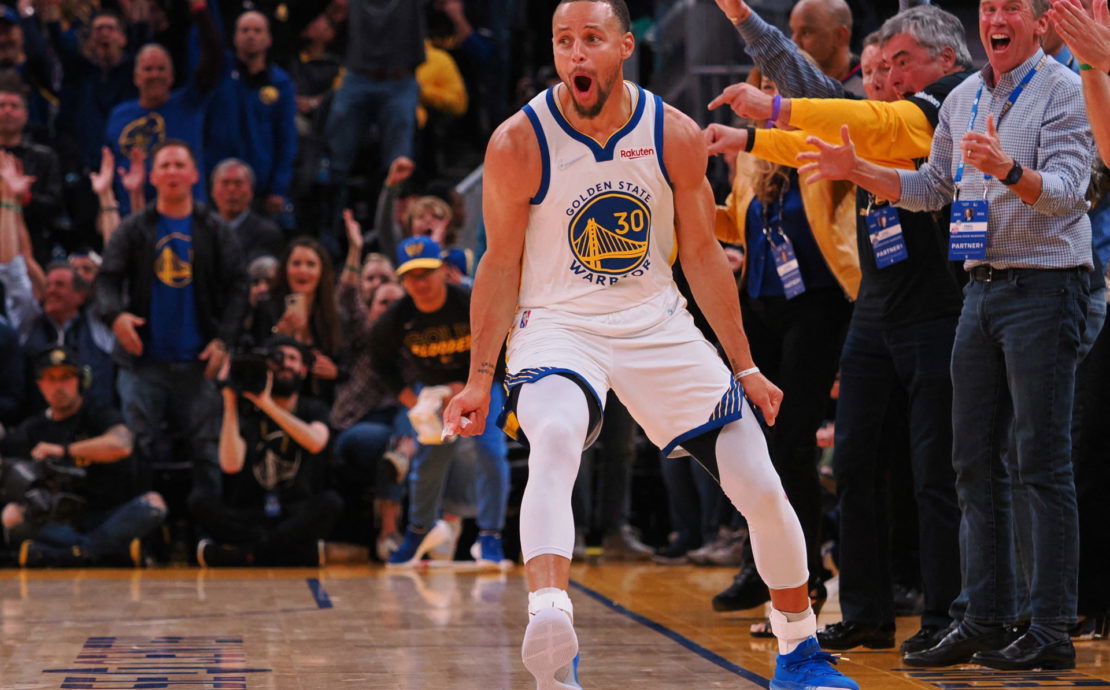 Curry revealed that his Curry 4 Flotro went undefeated during the 2022 NBA Playoffs. He even swapped out his shoes to the Flotro during their playoff matchup against the Memphis Grizzlies just because he felt like he wasn't performing well with the initial pair he was wearing.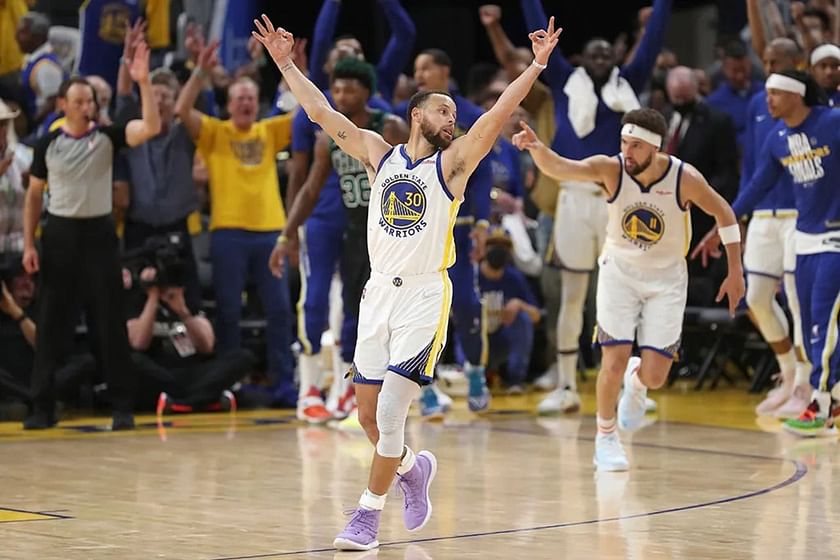 After swapping shoes during half-time, Curry sealed the deal and knocked Ja Morant and Co. out of the playoffs, going 4-2 in the series.
At the time, he wasn't aware of his team's record when he'd lace up the pair. Then came the NBA Finals when somebody told Curry before Game 5 against the Boston Celtics that he and the Warriors are undefeated when he's wearing the Flotros.
---
Looking back at Steph Curry's historic 2022 playoff run
A couple of seasons ago, the Golden State Warriors launched an impressive campaign that culminated in their most recent championship victory.
This marked the fourth championship ring for the formidable ensemble consisting of Steph Curry, Draymond Green, Klay Thompson and the guidance of head coach Steve Kerr.
The Warriors' resurgence, following a period of relative obscurity, was nothing short of remarkable. Their return to the elite class of the NBA was a remarkable achievement, especially when considering the formidable competition that Curry and his team had to contend with.
Throughout their extraordinary playoff journey in 2022, Curry and the Warriors confronted formidable opponents.
Their quest for the championship entailed triumphing over Nikola Jokic and the Denver Nuggets in the initial round, navigating the challenges posed by Ja Morant and the Memphis Grizzlies in the subsequent phase, contending with the prowess of Luka Doncic and the Dallas Mavericks, and culminating in a showdown against Jayson Tatum and the Boston Celtics in the NBA Finals.
Remarkably, each of these competitors was in the midst of MVP-caliber seasons, yet all succumbed to the prowess of Steph Curry and his Warriors.
While the Warriors showcased a constellation of stars during the 2022 playoffs, it was their talisman who shone the brightest. Curry contributed consistently, averaging 27.4 points, 5.2 rebounds, and 5.9 assists throughout the playoffs, and his stellar performance earned him his first Finals MVP trophy.
It's evident that without Steph Curry's extraordinary contributions, the Warriors' path to the Finals might have been far more challenging, potentially culminating in early-round exits in the playoffs.