The Golden State Warriors won their 4th championship under Stephen Curry's tenure, and there's no doubt that this is a fantastic accomplishment for the team. Not a lot of people thought that the Warriors could get back to this level, but it is clear that the Warriors dynasty is alive and well.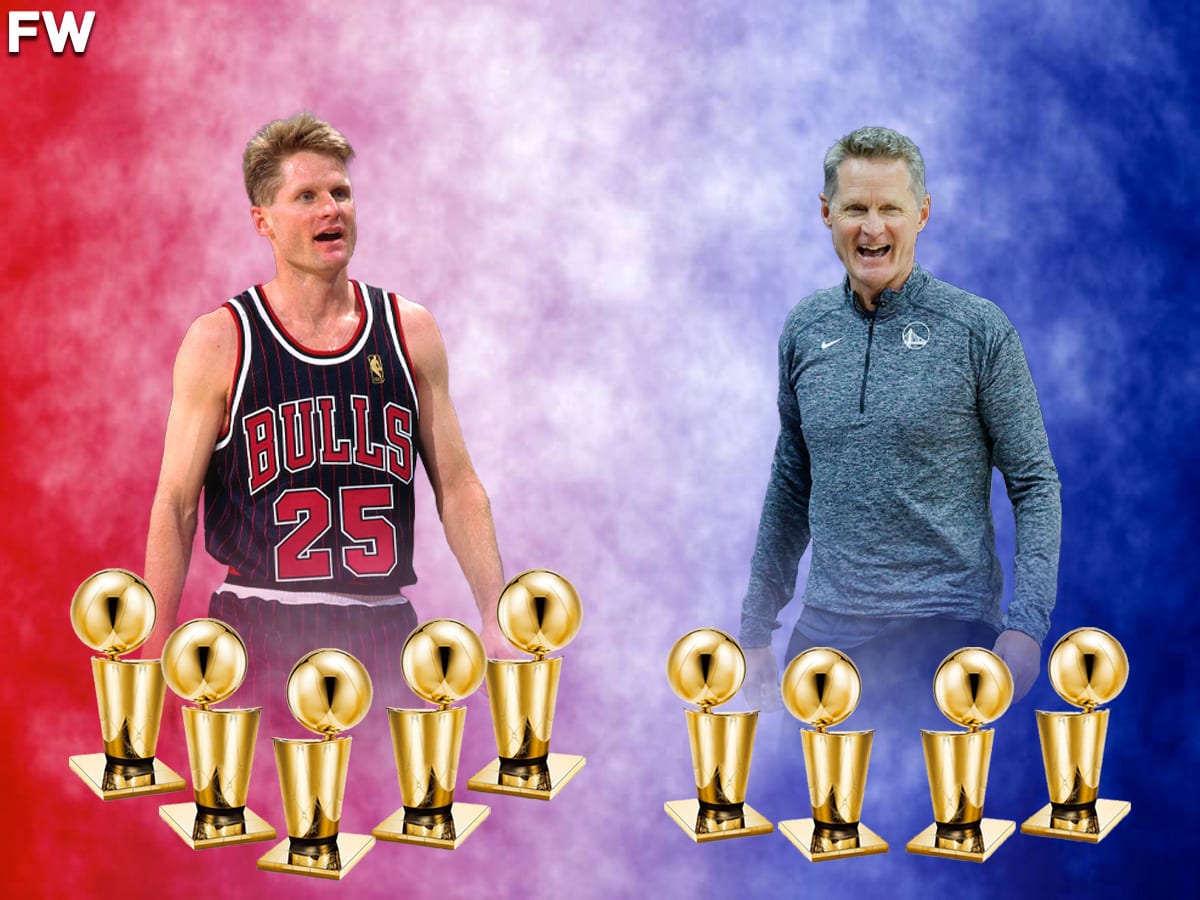 Coach Steve Kerr was a crucial part of why the Warriors did well this year, and he has been a proven winner during his time as a coach, but also during his time as a player. He now has 9 championships total, 5 from his time as a player and 4 during his time as a coach.
As a player, Steve Kerr was well-known as a sharpshooter who was able to make crucial shots from the 3PT range. While he was never a superstar-level player, he was a player that knew his role and showed up to support the stars on whatever team he was on. Notably, Steve Kerr has the highest ever percentage on 3PT shots currently, making 45.4% of his shots from beyond the arc during his career.
Steve Kerr has now been part of two dynasties, the Golden State Warriors and Chicago Bulls. He was obviously solid as a player, but his coaching has been absolutely spectacular. Steve Kerr has never lost a series before the NBA Finals, which is absolutely unbelievable.
"This stat isn't news to anyone, but it really puts into perspective the level of success Kerr has enjoyed as a head coach up to this point, with exception to two injury/COVID-shortened seasons. If the Warriors can make another run to the Finals this year, Kerr will push his overall playoff series record to 23-2 if they win it all or 22-3 if they fall just short."
The road for Steve Kerr and the Golden State Warriors will get tougher next season, as the Western Conference will be much stronger than it was this year. With that being said, the Golden State Warriors will enter next season as the favorite to win the championship.
Hopefully, Steve Kerr continues on this track and continues winning. We'll see what he's able to accomplish with the Golden State Warriors going forward, and it's clear that they still have a lot left in the tank.