What started out as a trip to look for shark teeth ended with a shocking discovery, when a 16-year-old student and her teacher unearthed a 34-million-year-old whale skull in Alabama.
Digging on her family's property in the state's Monroe County, Lindsey Stallworth and Andrew Gentry noticed small bone fragments. They followed these fossils uphill, where they found even larger bones. At first, the pair didn't know what they were looking at. It took several days to reveal just part of a lower jaw. Then, when they uncovered one of the creature's large teeth, they realized they'd stumbled upon the prehistoric skull of a whale, which measures about four to five feet long.
"To find one that's this complete is actually very rare," Gentry, a paleontologist and biology teacher at the Alabama School of Mathematics and Science in Mobile, tells NBC 15's Andrea Ramey. "We're very excited by the fact that we got the majority of the skull out and that there is more of the skeleton left to uncover, which could give us the complete animal."
"It's really hard to comprehend something that's that many millions of years old, but it started to make more sense once we started getting the dirt away and saw what the skull might have looked like," Stallworth, a junior at the Alabama School of Mathematics and Science, tells the Washington Post's Timothy Bella.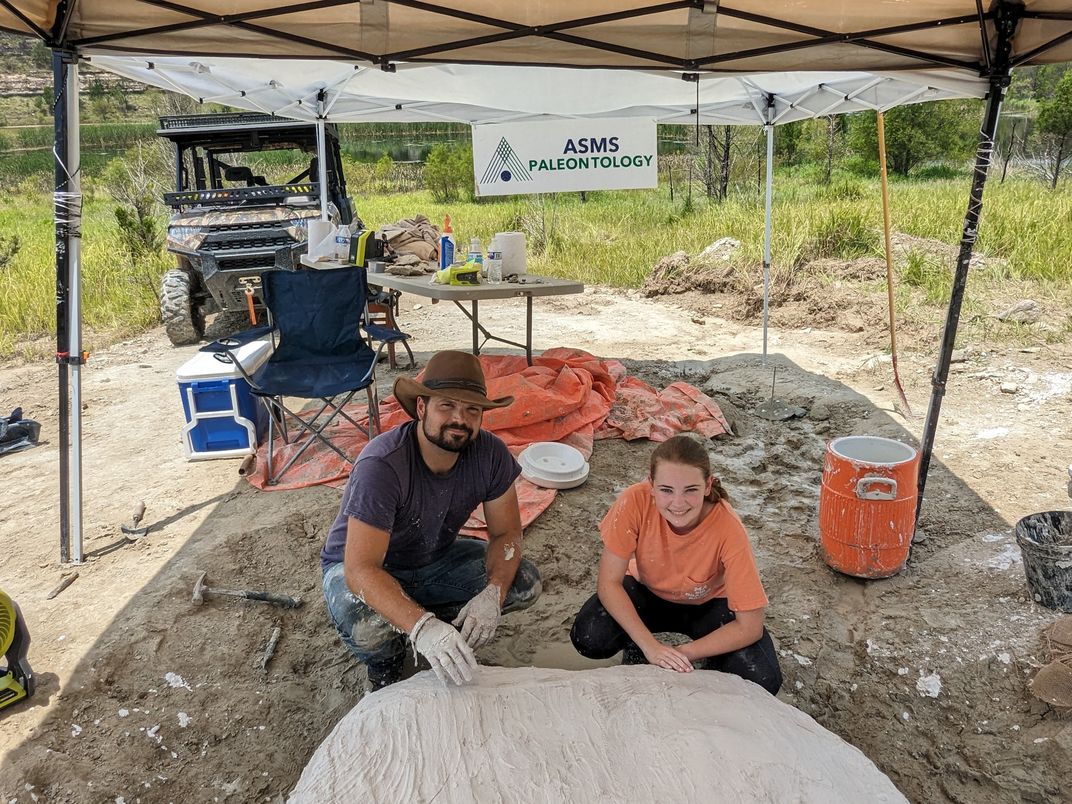 Millions of years ago, most of what is now Alabama was covered by a shallow sea. Gargantuan creatures swam through these waters, including a sea turtle the size of a Volkswagen Beetle, aquatic reptiles called mosasaurs and snaggletoothed fish as large as great white sharks, wrote Jack Tamisiea for Hakai Magazine in 2021. As a result, Alabama is a prime region for finding fossils of sea creatures, however counter-intuitive that may seem when standing on the state's dry ground today.
The site where Stallworth and Gentry discovered the whale skull was on a swath of land owned by the teenager's family for timber. Growing up, Stallworth would collect fossilized shells and shark teeth on the property, but this experience brought a wider variety of fossils to her attention, she tells Dennis Pillion of AL.com, which first reported the story.
"I've been collecting fossils in Alabama for more than 30 years, and this was easily one of the best fossil sites I've seen anywhere in the state," Gentry tells WALA. Previously, he has discovered two new turtle species from fossils.
Given how old the whale skull is, experts say it, too, might represent an animal unknown to scientists.
"Once the whale is prepared and the bones are out of the rock and reassembled, there's a very good chance it's a new species," Jun Ebersole, director of collections at the McWane Science Center in Birmingham who was not involved with the find, tells the Washington Post.
The whale appears to be some smaller relative of Basilosaurus cetoides, a 60-foot-long, serpent-like whale that's the official state fossil of Alabama. A skeleton of this extinct creature went on display at the Smithsonian's National Museum of Natural History in 1910. Alternatively, the newfound remains could be related to the lesser-known whales of the genus Zygorhiza, which along with Basilosaurus is an official state fossil of Mississippi.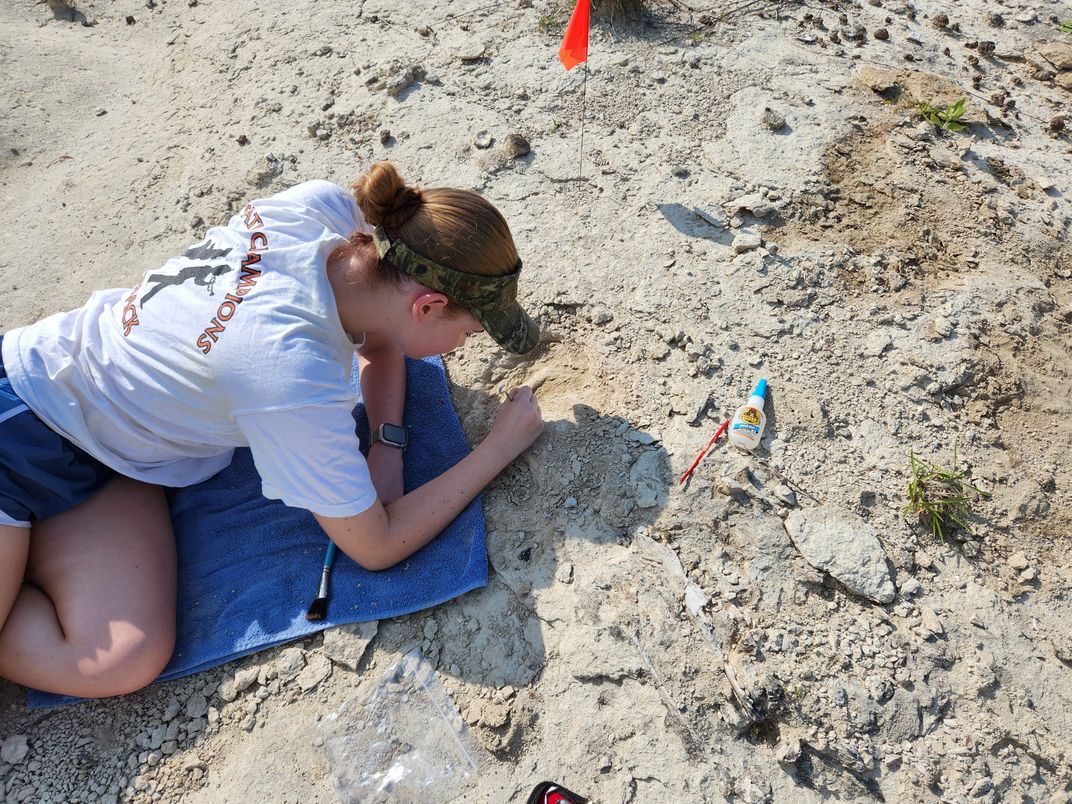 Next summer, Stallworth and Gentry plan to continue excavating the rest of the whale skeleton, which, if intact, could measure about 15 to 20 feet long. Until then, the pair will work on cleaning, preserving and studying the skull, which is now housed in a lab at the Alabama School of Mathematics and Science.
Through a research fellowship program at the school, Stallworth plans to continue this work with the skull for the rest of her junior and senior years of high school. She's currently putting in about two hours of lab time each day, per the Washington Post.
"I was really overwhelmed, but at the same time, I was just full with excitement," Stallworth tells NBC 15. "As a high schooler, I didn't think I'd get to do any of this stuff."