Former Los Angeles Lakers player Markieff Morris recently revealed the Kobe Bryant-inspired reason the team participated in the bubble.
The Los Angeles Lakers won the 2020 NBA Championship ten months after franchise legend Kobe Bryant passed away in January of that year. Although the NBA was forced to suspend its season due to the COVID-19 pandemic, the Lakers ultimately were victorious in the league's Orlando bubble, paying tribute to Bryant by taking home the franchise's 17th championship.
Now, Markieff Morris, who was a member of that Los Angeles team,  is speaking out about the impact that Bryant's untimely passing had on the team's decision to power forward in the bubble.
"The sh*t that happened with Kobe [Bryant] was like we got to get it done for him," said Morris, per Showtime Basketball's All The Smoke podcast. "We (Lakers) were one of the teams that was pushing more for the bubble because we knew we had the best chance of winning."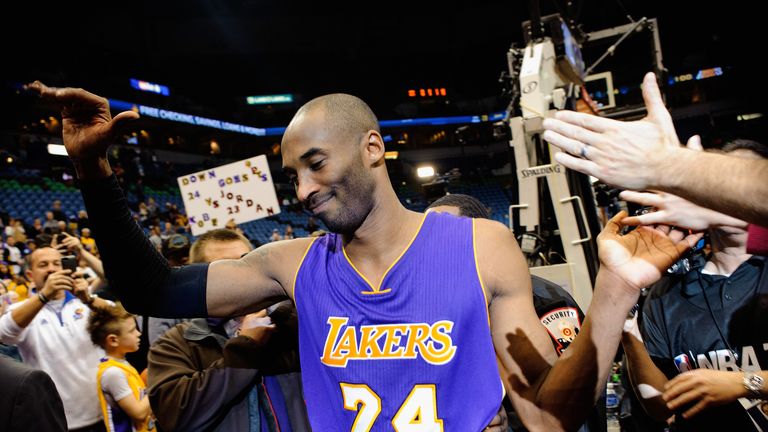 There was a time during the 2020 NBA season when it was unclear whether or not the season would actually resume amidst the pandemic. However, ultimately, Adam Silver and company announced that the league would resume from Disney's Wide World of Sports in Orlando. The Lakers went on one of the most dominant postseason runs in recent memory that year, led by LeBron James and Anthony Davis, winning the first three rounds in five games before knocking off the Miami Heat in six to win the NBA Finals.
The victory was a fitting tribute to Kobe Bryant, who took home five championships for the Lakers during his time in Los Angeles. The Lakers' 2023-24 season is set to begin on October 24 in Denver against the Nuggets.