The first time Casey Field met Stephen Curry, he found him sitting alone against the wall during eighth-grade recess. The school year had started at Queensway Christian College in Toronto, but this was Curry's first day. Field remembers his basketball coach James Lackey telling him that a new student was joining the class. His dad was an NBA player, Field was told, maybe he could help him feel comfortable.
So Field approached Curry and asked if he played basketball. "Yeah, I play a little bit," Curry replied.
Curry returns to Toronto this weekend for the NBA All-Star Game. He is the league's reigning Most Valuable Player, and his Warriors are on pace to set the all-time regular-season wins record. Every night, Curry seems to be putting together an individual highlight reel, whether he is shaking defenders with his handles, finishing majestically at the rim, or displaying his shooting range that seems to extend toward halfcourt.
When father Dell Curry played with the Raptors, Curry spent one year of his childhood in Toronto, playing basketball and making friends such as Field. Teammates, opponents and coaches from back in eighth grade spoke to Sporting News recently, and their testimonials sound like descriptions of Curry in the present day told in past tense.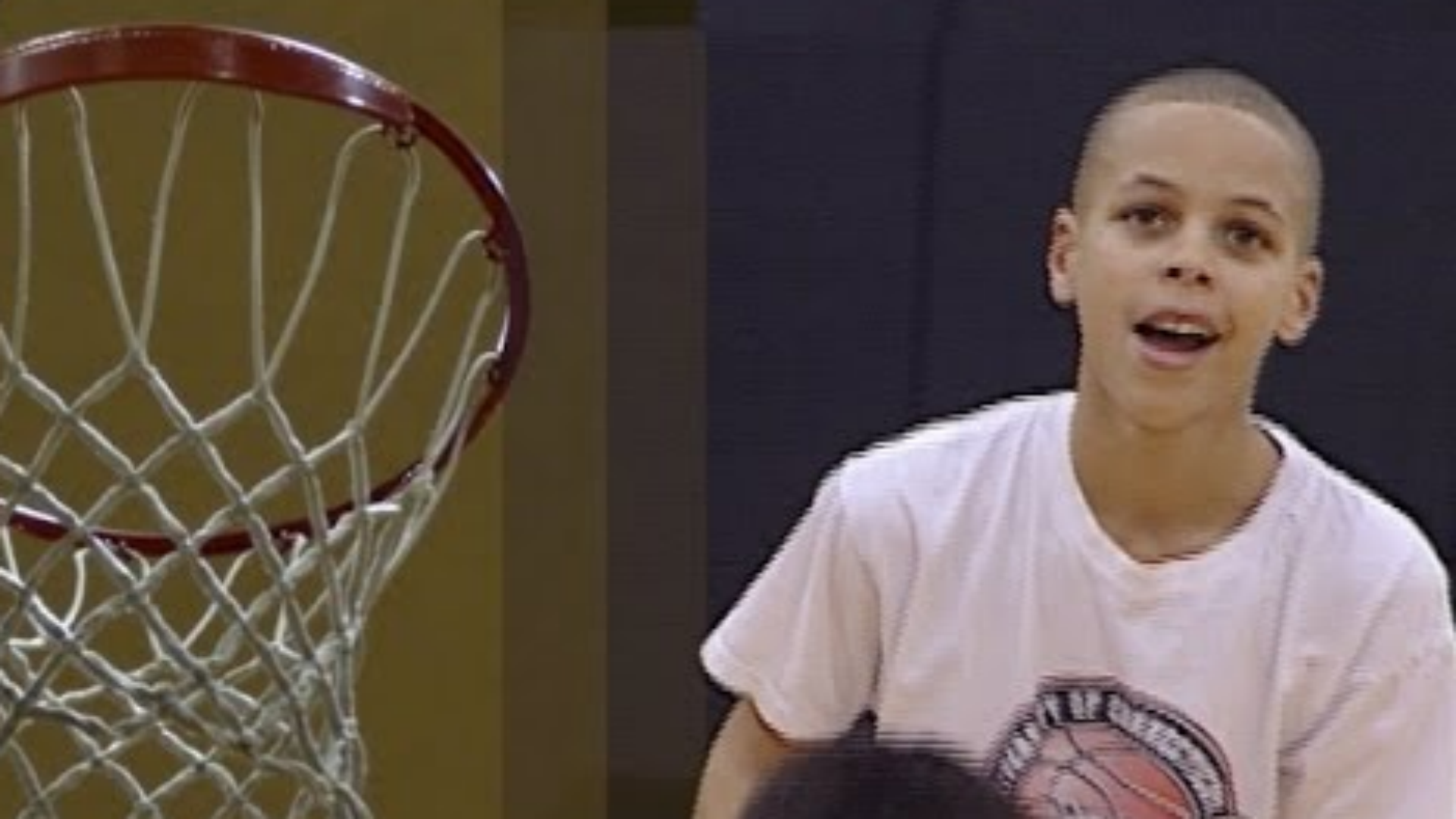 'The ultimate green light'
Curry was the smallest player on Queensway's Grade 7 and 8 boys basketball team. His shooting form was a bit unorthodox. Field admits to being skeptical of just how good his teammate was. It didn't take long for him to be convinced. In the first game they played together, Field — who describes himself as an undersized power forward — scored 24 points, of which "at least 20 of them" he attributes to open layups thanks to Curry passing out of double-teams.
When he wasn't finding his teammates under the basket, Curry was making shots from way beyond the 3-point line. "He would just come down and hit 3s on four or five possessions in a row," Field recalled. After the first game, Field realized this was going to be an incredible season. Queensway finished undefeated.
Curry also joined the Toronto 5-0, a rep team made up of players from the West End of the city. Tramar Sutherland, who plays professionally for the Niagara River Lions of the National Basketball League of Canada, was also a member of that team. He was ecstatic to take a trip down memory lane.
"I loved playing with him," Sutherland said. "There were times when we would just stand there on the court and watch him do his thing. Coach gave him the ultimate green light." Their rep team went 33-4 and won the provincial championship.
One of the teams that beat Curry that season was the York Region Avengers, coached by Dave Bannister, who still coaches youth basketball in Toronto today. The Avengers faced off against the Toronto 5-0 twice at a tournament at Markham High School. In a round-robin matchup on Friday, Curry's team won handily. The rematch came in Sunday's championship game. Bannister's team prevailed.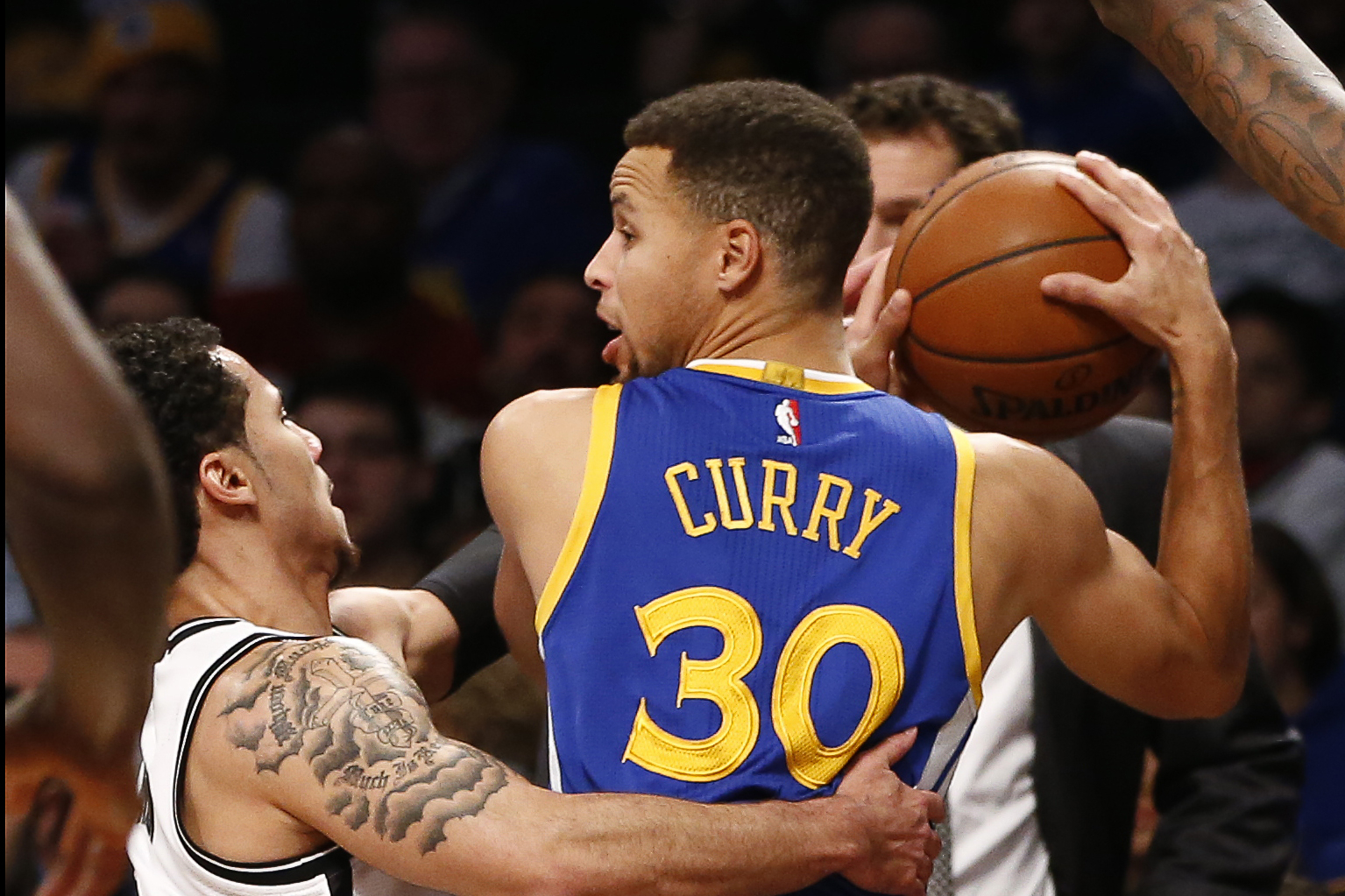 Going through his notes, Bannister remembers Curry scoring 30-plus points that day. "He kept them in the game by himself," Bannister said. "We were lucky to beat him that year."
Bannister's favorite memory of Curry came at a tournament in Newmarket, when Toronto 5-0 trailed the Scarborough Blues — another top-ranked rep team — by 15 points. Because his dad was practicing with the Raptors, Curry didn't show up to the gym until halftime. Without warming up, he took the floor with his team for the start of the third quarter. "He just ran on the court without warming up, dribbled over halfcourt, launched a 3, and swished it," Bannister said, letting the moment linger for just an extra second all these years later. "And then he did it again. And again."
An eighth-grader shouldn't be able to do this, Bannister thought at the time. You're supposed to run a play or something.
'They couldn't stop him'
Teams would throw different looks at Curry to try to stop his scoring binges — double-teams, triple-teams, box-and-one, matchup zones — but nothing worked. "They couldn't stop him," Sutherland said. "There were no answers. He was just that much better than everybody."
If multiple defenders came toward him, Curry would find the open teammate. His ballhandling allowed him to blow past defenders if they tried to cut him off at the 3-point line. Another problem: It was unclear just how deep his shooting range was.
Bannister's son, Dan, was the Avengers' point guard and drew the assignment of defending Curry. "Back then, if you were playing defense and stood at the 3-point line, you were probably out far enough to defend your man," Dan said. "But he kept taking shots from deep. So I would take another step out from the 3-point line. Then another step out. By the end, I was so far out he was still taking shots at halfcourt and hitting enough of them."
Beyond his remarkable shooting, Sutherland remembers Curry for being a leader. On the court, he would talk to everybody, settle them down when games were close, making them feel comfortable to make the right plays down the stretch. "You felt like you had to step your game up," Sutherland said. "He gave you that edge."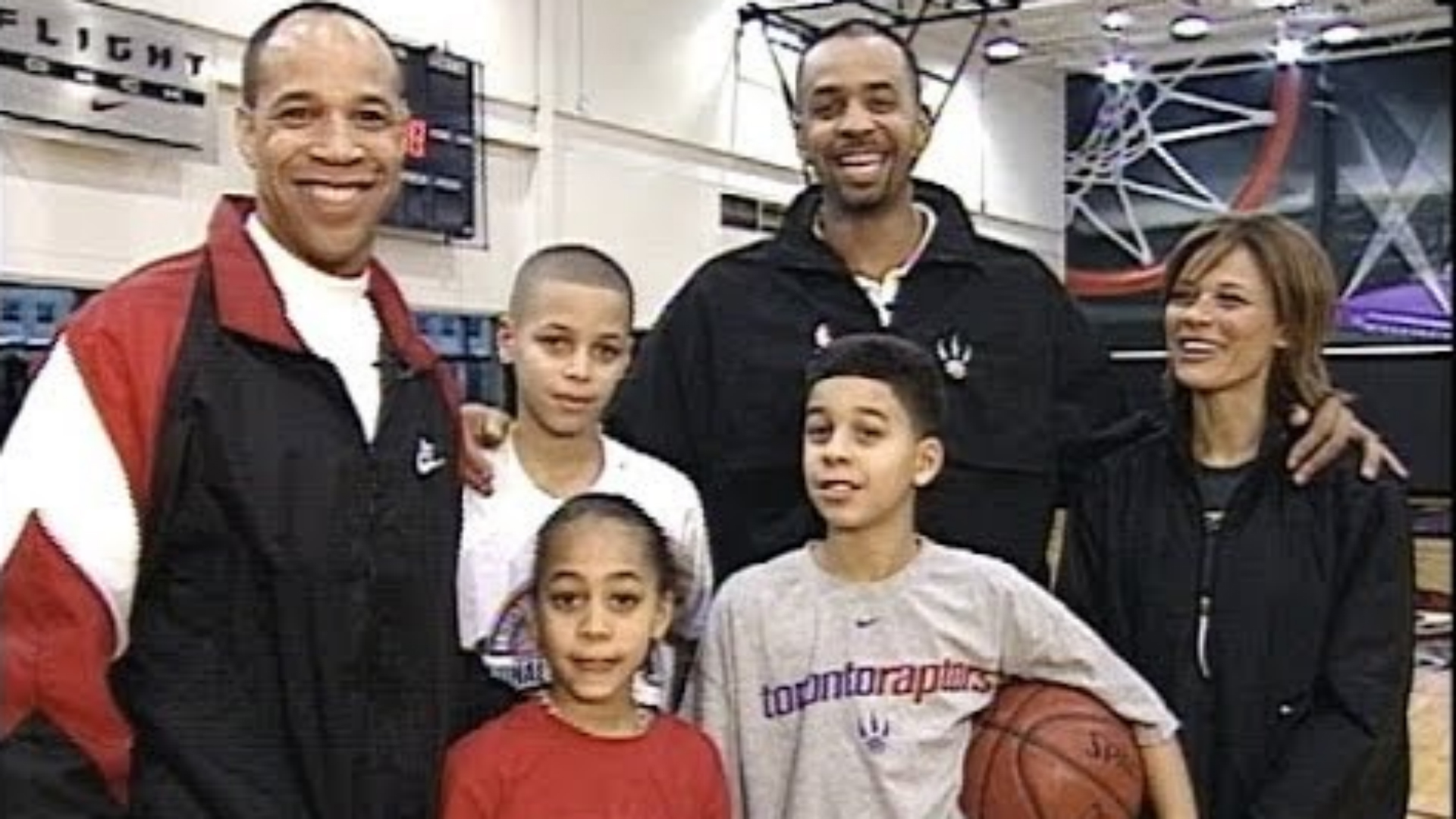 'He was smooth — very smooth'
Off the court, teammates remember an even-keeled, mild-mannered eighth-grader with a sense of humor. "You could really chop it up with him like he was one of your brothers," Sutherland said. "He was smooth — very smooth."
Sutherland remembers going to the movies, hanging out at the mall and going bowling with Curry and the rest of his rep team. After wins, coaches would usually take them for ice cream or Pizza Pizza.
Field was one of Curry's closest friends during his one year in Toronto. Toward the end of the school year, Field's dad took him and Curry to golf at Trafalgar Club & Country Club in Milton. "He shot an 89," Field said. "I shot like 105. I remember thinking: It's unfair you are so good at golf and basketball. There's not even any transferrable skills between the two." Curry still golfs regularly during the offseason, and even played a round with President Obama last summer.
MORE: NBA midseason awards: Can anyone steal Curry's MVP?
Teammates realized near the end of the season that Curry's stay with Toronto was coming to an end. Dell was retiring, and the family was moving back to North Carolina, where Stephen would attend Charlotte Christian and lead his high school team to three conference titles and three state playoff appearances.
"He missed our graduation party," Field said. "Everybody wanted him to be there even though we knew he wasn't coming back. You spend a year with a guy, get to know him, and by the end of the year, we were pretty tight."
'An older version of his younger self'
Curry's time in Toronto was short, but everyone who met him kept a close eye on his career, from when he led Davidson to the 2008 Elite Eight, to being drafted seventh overall in 2009 by the Warriors, to becoming the best player in the league. When Curry returns to Toronto this weekend to participate in the 3-point shootout on Saturday and in the All-Star Game on Sunday, all of these people will be watching and reliving all of those eighth-grade memories once more. Years later, Curry still has everyone in disbelief.
"We thought he might be as good as his dad," Sutherland said, laughing. "Nobody thought he was going to be legendary. It's crazy. He's just an older version of his younger self."
Adam Shutt, a member of the York Region Avengers coached by Bannister: "It's pretty nuts. I knew with that shot he could play, but maybe in Europe."
Rob Molenda, also on the rep team that went up against Curry: "I thought he would be Monta Ellis' sidekick."
As for Bannister, years after coaching against Curry, these days he's staying up at night to catch every Warriors game this season. What Curry is doing on the court still amazes him. "He's hitting shots from everywhere," Bannister said. "It's not fair. You're not supposed to make those shots."
The best part about Bannister's disbelief is he gave the exact same response to me just minutes earlier about an eighth-grader he had no idea how to stop.