Brandon Hunter, a former NBA player, was found dead on Tuesday, as revealed by his former coach, Jeff Boals of the Ohio Bobcats.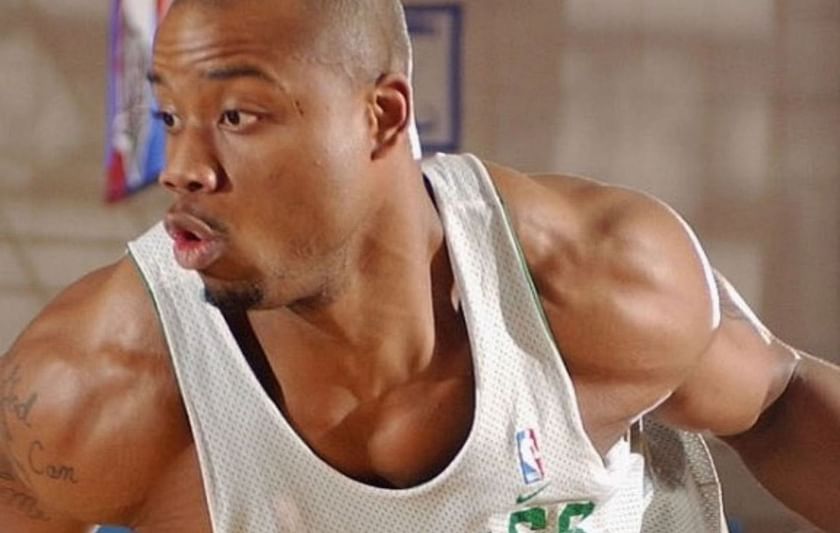 Hunter, 42, was the owner of a company named Hunter Athletes Management, which focused on sports management, and a certified FIBA agent. Still, there is no confirmation on the cause of death.
Hunter spent four years in NCAA (1999-2003) with the Bobcats, leading the NCAA in rebounding in 2003. More specifically, he averaged 21.5 points and 12.6 rebounds per game in his final college year. He moved to the NBA in 2003 as the No. 56 pick of the braft, but stayed there only two years.
He made a total of 67 appearances with the Boston Celtics and Orlando Magic without having a significant role in either team. He had career averages of 3.3 ppg, 2.8 rpg and 0.3 apg, while shooting 47.6%. Hunter spent seven years (2006-2013) playing in Central America and Europe before retiring from basketball.
Orlando Magic, NBA fans pay tribute to Brandon Hunter
Despite his short stint in the NBA, Brandon Hunter was beloved among NBA fans as well as his former teams, the Magic and Celtics.
Orlando paid tribute to its former player on social media.
"We are terribly saddened to learn of the loss of our former teammate, Brandon Hunter," the Magic tweeted. "We send our deepest condolences to the entire Hunter family."
His former college coach at Ohio also paid tribute:
"Sad day for Bobcat Nation. Brandon Hunter, Gone way too soon. One of the best to ever put on the green and white," Jeff Boals tweeted.
T.J Ford, a former NBA guard, also shared his thoughts on the death of his friend on social media:
"We just spoke last week. Losing a lot of my friends lately."
At the same time, NBA fans, especially those from Ohio, remembered the former NCAA standout:
"Man….A Cincy legend gone too soon! RIP BHunt."
"Prayers coach. Such a great Bobcat," a Twitter user wrote.
"OHIO Legend. Consummate 'gamer!' RIP. Prayers to friends and family," another one tweeted.
"Oh my gosh. This is terrible. Brandon was a great player and better teammate. This is a tough one," former Ohio Bobcats and EuroLeague player Shawn Stonerook tweeted.
"RIP Brandon Hunter (1980-2023). He led the NCAA in rebounding and was drafted by the Celtics in 2003," famous basketball account Ballislife.com tweeted.